Yoga has clearly seized the fitness/beauty industry by storm, not just in India but internationally too. From Bollywood to Hollywood Celebrities, everyone seeks to get the perfect sculpted body at any cost. One such beauty with a constant glow on her face is the gorgeous Kareena Kapoor Khan. Her secret to flawless skin is definitely yoga. She absolutely loves yoga and says, "yoga does not only keep her weight in check but is also keeps her soul happy and contented."
Yoga has become the perfect contribution to the world to stay fit both physically and mentally. Zero Stress Level and an emotional balance play a very important role in our beauty regime. We don't realise that most of our skin disorders often could be due to stress, no-exercise and other imbalances in our body. After having a tired day at office, you normally think of a home stay instead of going out which leads to a lazy evening which cause many problems in your body you are not aware of.
When you realise that you are having a dull and cloudy skin, you start hitting the extravagant beauty products or treatments for your skin rejuvenation which are normally very expensive and time consuming. As they say, you must be healthy inside to be able to look good on the outside. Your skin is happy when you are happy from inside. Yoga has proved beneficial here to work on your skin and give it a radiant look like no other creams and lotions can.
Here are some poses for

yoga for glowing skin

that will help to improve your blood circulation and a gleaming look and feel:
Bharadvajasana (Twist pose) – Yoga for Glowing Skin
Bharadvaja's twist poses will help you to keep your digestive system well and healthy. This pose will move out the harmful, toxic molecules from your body resulting in radiant skin. You can also do this to get rid of neck pain that's a bonus.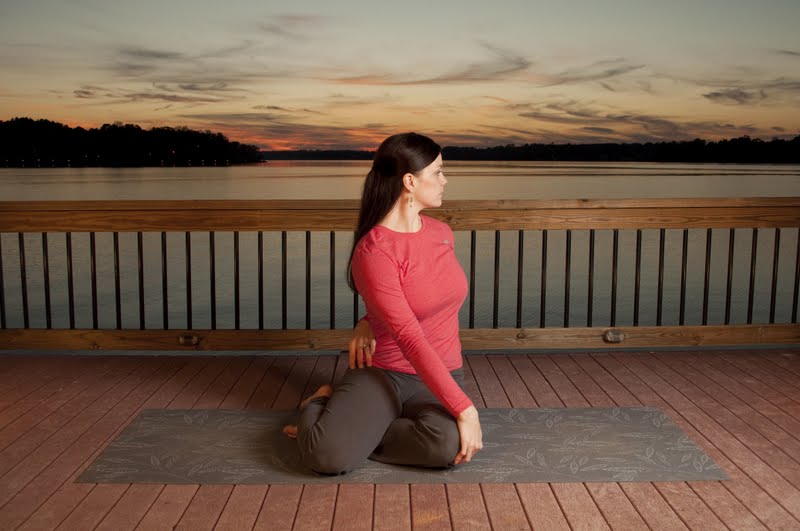 How to do it: Sit down on the floor and keep your legs stretched in front of you. Now, bend both your legs to your left and twist to your right. Keep left hand under your right knee and right hand on the ground for support.  Hold this position for a minute and then return to the original position.
Simhasana (Lion Pose) – Yoga for Glowing & Fair Skin
Simhasana will help you to get healthy skin. The pose, Simhasana, will reduce the wrinkles/lines on your face and improves the elasticity of the skin. With regular practice of Simhasana you will see a decrease in the darkened/dull skin.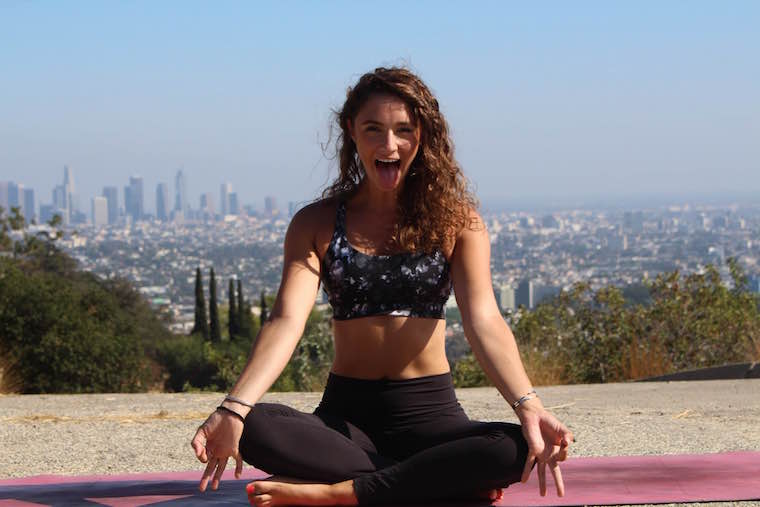 How to do it: Sit in vajrasan or kneel and keep your knees apart. Keep your palm on the ground in front of you and bend forward. Keep your eyes open. Now, open your mouth, draw the tongue out and breathe deeply. While breathing, make 'aaah' sound or roar with your tongue outside. Keep the muscles of your stomach, chest and back engaged. Return to the original position and relax.
Uttanasana (Forward bend) – Yoga for Flat Tummy
Uttanasana will help you to get the fairer/glowing skin as it improves blood circulation to your Skin. The practice of yoga asana relaxes and mobilizes the body's structures, allowing us to receive and expel the breath with greater ease. Even though all asanas support deeper breathing, some do this with more specificity.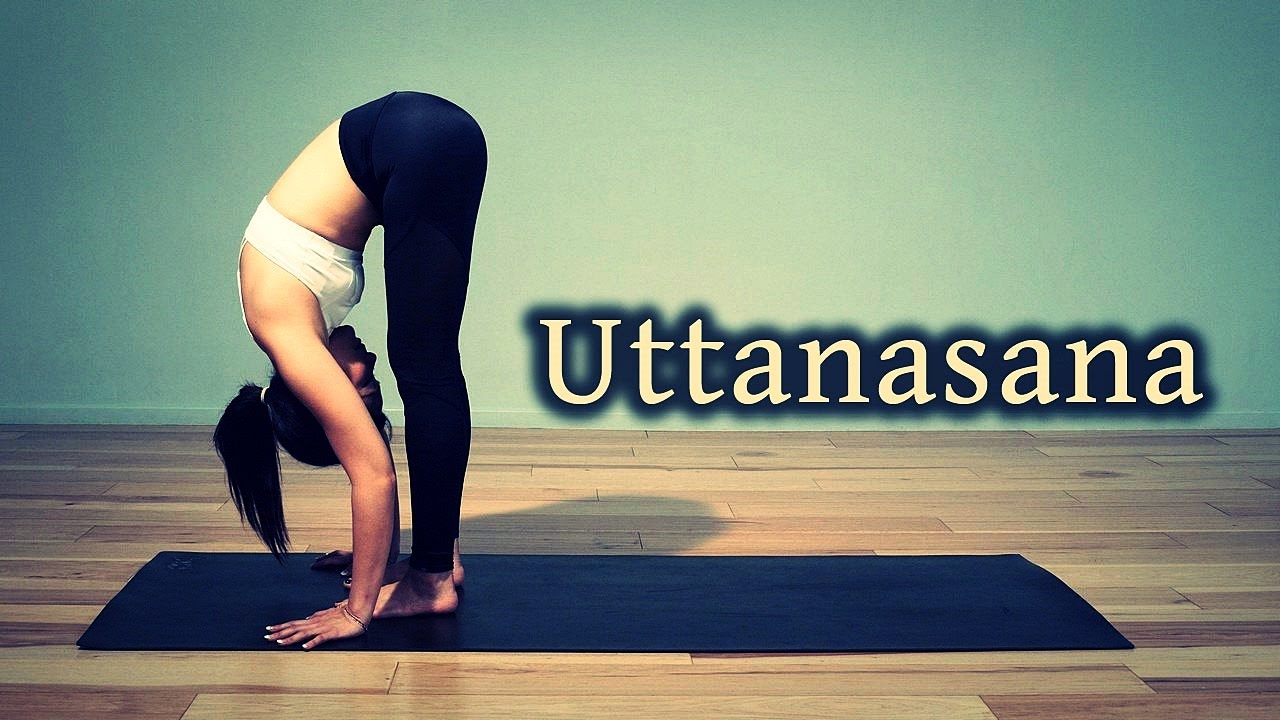 The improved blood flow results in increased nutrient supply and improved oxygen supply to the skin cells. It will help fight the free radicals and promotes the renewal of skin cells.They are also beneficial in relieving sinusitis and preventing osteoporosis.
How to do it: Keep your feet close and stand straight. Now raise your arm above your head and slowly bend forward from the pelvis. Try to touch your fingers to the ground and let your head hang freely. Hold the bent position for a minute and then slowly return to the original position.
Nadishodan Pranayama (Alternate Nostril Breathing) – Yoga for Fair Skin
Nadishodan Pranayama is another breathing exercise that will help you to get gorgeous/radiant skin. Practising this asana will polish oxygen supply throughout the body. It also helps release aggregated stress and lethargy. Regular practise increases and boosts up the quality and quantity of prana, clears blocked nadis and chakras and results in the person who is practicing feeling active, earnest and positive about life.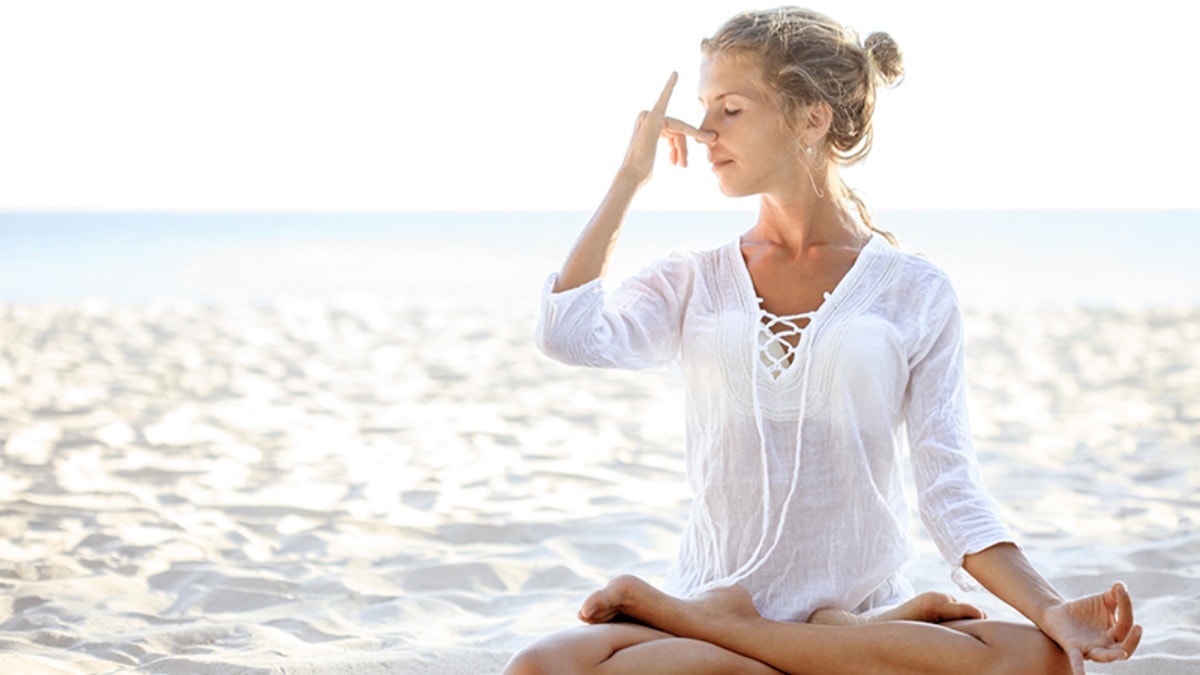 How to do it: Sit in padmasana pose and breathe normally. Now, place your left hand on your knees with the thumb and index finger touching. Place the middle finger and the index finger of your right hand on your forehead between your eyebrows. Close your right nostril with the thumb of your right hand and inhale from the left nostril. Then block the left nostril with the ring finger and exhale through the right nostril. Repeat these five to ten times.
Ujjayi Pranayama (Ocean breath/Victorious breath) – Yoga for a Beautiful Face Cut
Ujjayi Pranayamawill help you to get a clear and flawless skin. The person takes in enough oxygen to build needed energy.This breathing method will help flush out the toxin substance from the body and relax your mind and soul.Ujjayi expands the breath, mild it before entering into the lungs and helps to figure heat in the body. Through this heat internal Agni (fire) is elated and energetic healing process is unlocked.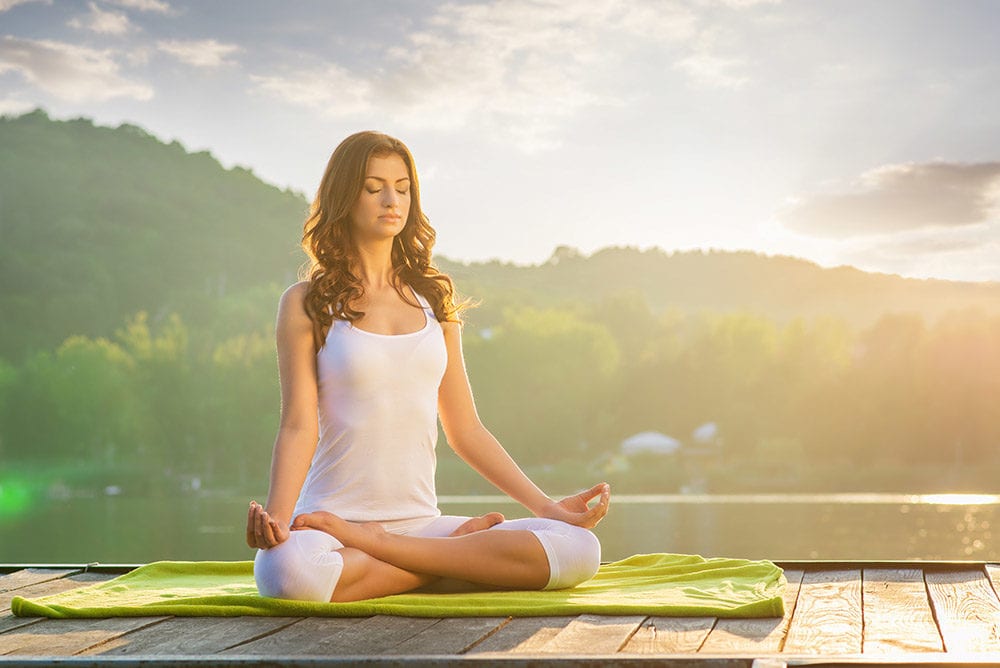 How to do it: Sit in comfortable padmasana pose with your spine straight and eyes closed. Inhale and exhale deeply with both your nostrils. Let the air you breathe touch your throat. Inhale again and now close your right nostril with the thumb of your right hand and exhale from the left nostril. Start by doing five Ujjayi Pranayama and increase it to 25.
Padmasan (Lotus Pose) – Yoga for Face Glow
Padmasana or Lotus position is a cross-legged yoga posture which helps dredged meditation by calming the soul and mind and pacifiating various physical disorders. A regular practice of this posture aids in overall flourishing of the practitioner, just like a lotus; and hence the name Padmasana. In Chinese and Tibetan Buddhism, the Lotus pose is also known as Vajra position.We all know that a lotus flower grows out of the mud. We too have many capabilities of rising above the dusk of our heartaches. All we need to do is focus on the present and work towards appreciating our lives, instead of sucked into the bombast that surrounds us. I know it is not as easy as it sounds! But there's no harm in giving it a try.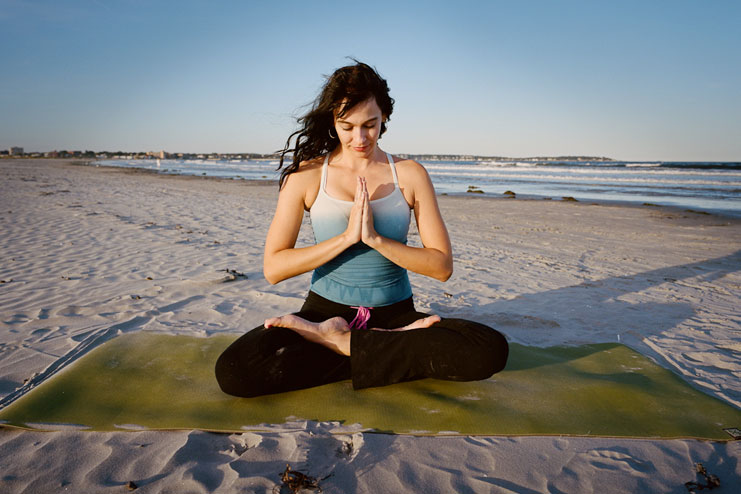 How to do it:
Sit on the floor or on a mat with legs stretched out in front of you keeping the back straight.

Spine erects. Bend the right knee and place it on the left thigh. Make sure that the sole of the feet point upward and the heel is close to the abdomen.

Now, repeat the same step withthe other leg. With both the legs crossed and feet placed on opposite thighs, place yourhands on the knees in mudra position. Keep the head straight and spine erect. Hold and continue with gentle long breaths in and out.
All you need is an hour and you will see amazing results with zero investments. I have seen bunch of folks out there in my office practicing yoga in office hours and at home too. People get addicted to stay fit and calm by practising yoga.
---
Related Articles:
[enlighten_procolumn_wrap] [enlighten_procolumn span="3″]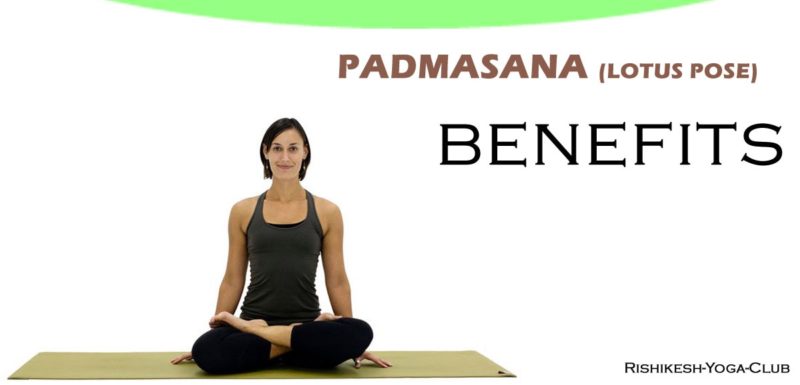 [/enlighten_procolumn] [enlighten_procolumn span="3″]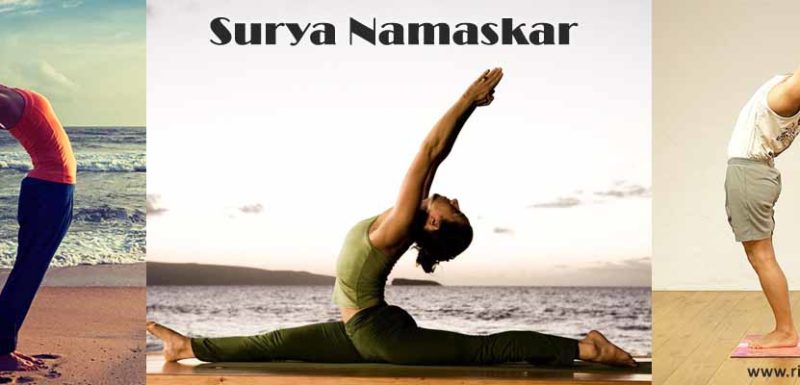 [/enlighten_procolumn] [/enlighten_procolumn_wrap] [enlighten_procolumn_wrap] [enlighten_procolumn span="3″]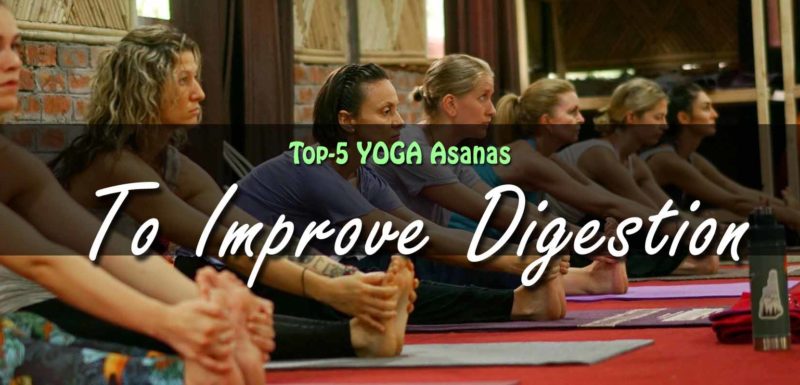 [/enlighten_procolumn] [enlighten_procolumn span="3″]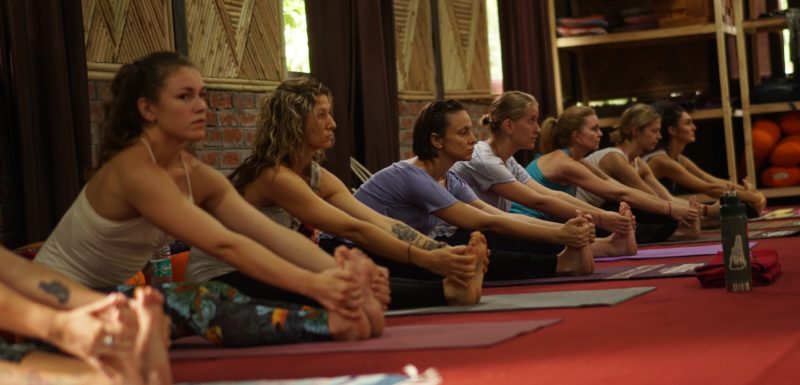 [/enlighten_procolumn] [/enlighten_procolumn_wrap]