Experiencing 200 hour yoga Teacher Training in Rishikesh 
200 Hour Yoga Teacher Training in Rishikesh  is affiliated course with Yoga Alliance, USA. It is the level one teachers' certification which takes you beyond the beginners' level of Yoga practice. It is the basic Yoga teacher training program, aimed to impart the fundamental level of proficiency to the Yoga beginners and turn them into Yoga teachers. RYC – A yoga school in Rishikesh was founded a decade before and since then we are providing yoga certification courses in India. Residential hatha and ashthanga yoga courses for beginners in India at yoga school.
In this busy and hectic life, we found yoga is a complete lifestyle for the whole the human being now, which is not just for physical activity but to straighten your mind and build up your immune system. Our Registered RYT Teachers at Rishikesh Yoga Club trains students personally which makes the course a pro experience for the students that remains throughout their lives. During 200 Hour Yoga teacher training in rishikesh you will learn Hatha yoga, Ashtanga yoga, Mantra yoga and chanting which are basic and powerful aspects of the becoming a Pro Yoga Teacher Trainer which aim of spreading the knowledge of yoga and its benefits, peace and happiness, health and harmony to everyone.

Total: 200 Hours
Minimum Contact: 180 hours
Minimum Contact with Lead Trainer(s): 65 hours
---
Salient features of 200 hours yoga TTC in Rishikesh
200 hours Yoga teachers training gives you minimum 75 hours of imperative yoga training under the physical presence and supervision of the trainer.

It covers minimum 20 hours of guided study of human anatomy and physiology. It also covers the study of energy anatomy (the study of nadis, chakras etc).

This course helps you to identify the impact of different yoga postures on the human physiology and thus get a better understanding of the use of yoga techniques in different normal and abnormal (pathological) body conditions.

This course also gives you 30 hours of study of Yoga philosophy. This subject includes various ancient scriptures like Yoga Sutras, Hatha Yoga Pradipika or Bhagavad Gita.

The program elaborates on teaching basics like qualities of a Yoga teacher. It emphasises on the need to lead by example, for a Yoga teacher.

The course gives you a proper idea of techniques of – Yoga demonstration, providing assistance to the learner, correcting common mistakes made by yoga students.

It teaches you how to address the needs of specific individuals, for example, a yoga student with diabetes, or obesity.
The course also helps you to design tailor-made yoga teaching schedules for people with special medical conditions.

It includes CPR (cardiopulmonary resuscitation) and first aid training.

This course also discusses how to lead an overall healthy lifestyle.

Apart from training on Yoga teaching skill, the program also includes soft skills training, time management, and group dynamics.

The program also covers basics of marketing and legal aspects relevant to a Yoga teacher. This is very valuable information which is indispensable for yoga practice outside India.

This course gives you 10 hours of practice with the lead trainer, to ensure a higher degree of exposure to excellence in Yoga.

It helps you develop your own Yoga teaching style and polish your training skills.

This program gives them the elementary certification to start teaching Yoga formally.

It makes you job ready, with a certificate to prove your yoga expertise.

It gives you the eligibility to enroll in higher courses of 300 and 500 hours Yoga RYS Programs.
---
28 Days | 200 Hours Yoga Teacher Training in Rishikesh
You will learn Many postures of Iyengar, Vinyasa Ashtanga and Hatha Yoga. Study various asanas and the technique of teaching the postures, the benefits of each posture, modifications, contraindications, and the use of props.
Standing poses |

 Sitting/Supine twists|

 Inversions

| Arm balances

| Back/Front bends

| Sitting poses & deep hip openers

| Restorative postures and others
Our main objective is to provide the understanding of all the principles of Yoga, strengthen your physical and mental ability to see the world ironically and help you in building a foundation from which to teach others. The main goal of this training is to build qualified and motivational yoga teachers who are able to impart their yoga experience to others. At the end of your successful completion of the training course, the participants who have passed the examination will get the certificate of completion from Rishikesh Yoga Club and certified by the worldwide yoga alliance for the 200 hours standard.
200 Hours Yoga TTC in Rishikesh Curriculum consists of:
Asanas (Yoga Postures):

Two Classes of Asanas for Two Hours Daily. The yogic physical exercises are called Asanas, which means steady Pose held for some time. The daily practice which helps in maintaining proper body alignment consists of:
Surya Namaskar

Basic Yoga Postures for postural alignment with thorough explanation

Postural Adjustments & different variations of postures

Sequencing and training sessions suggested by experienced teacher

Deep Relaxation

Release of negative energy
Chanting & Meditation Class:

2 Classes of Mediation for one Hour Daily.Meditation is a strong practice which needs pure dedication and energy. Our experienced teachers will help you in developing the ability to mediate and chant effectively by expressing your thoughts to them. It will include:
Physical (Silent Walking) and Mental Meditation (Japa)

Guide, Purpose, Need and Benefits of Mediation

Define Mantras and Mantra Japa

Define Effect of Spiritual Energy

Learn to have a control over your body through your mind
Pranayama Class:

One Hour Class on Daily Basis. Pranayama helps in breathing. It helps in expanding lungs and relaxes the nervous system. It includes:
Introduction of Pranayama, Anuloma-Viloma, Ujayi, Brahmri, Shitalli, Bhastrika

Kapalabhati (lung cleansing)

Surya Bheda, Sumanu (mental cleansing)

Jalandhara, Moola, Uddiyana

Purification of Nadis

Balances the Mind
Yoga Philosophy:

One and half hour Class on Daily Basis. Philosophy is an integrated Practice for adapting a complete yoga lifestyle. It helps you to understand the concept of philosophy that your mind, soul and body are integrated and cannot be easily separated. This will help you in developing your rich and ancient practice of yoga philosophy in an innovative way. It consists of:
Analysis and understanding of Bhagavad Gita: It symbolises the solution of the eternal struggle between the spiritual and the material in every human being

Mantra Japa (Spiritual Energy Sutra)

Different Variations of Yoga

8 Limbs of Yoga: Yama, Niyama, Asana, Pranayama, Pratyahara, Dharana, Dhyana, Samadhi

Mudras & Chakras

Granthis
Yoga Anatomy and Physiology:

One-hour Class on Daily Basis. Students will be introduced with yoga anatomy and physiology which are important facts to be aware for becoming a good yoga teaching trainer. It consists of:
Major Body Systems understanding and explanation and functioning of systems.

Cellular respiration

Effects of Asanas on Skeletal and muscular systems

Eight systems of the body

Endocrine Systems and Hormones

Joints and connective tissue

Postural disorders

Yoga and physical culture

Diet and Nutrition
Shat Kriyas:

One-hour Class on Daily Basis.Students will be introduced with the various purification exercises with proper and deep explanation and understanding of their effects. Individual instruction will be given. It includes:
Tratak

Jala & Sutra Neti

Kapalabhati

Dhauti

Nauli

Basti

Kunjal Kriya
Diet and Nutrition with Ayurveda Class: 1

-hour Class on Daily Basis. Diet is the main factor to enhance your yoga practice and your lifestyle. Your body has to be well nutritious for ethical, spiritual and for health reasons. Students will be introduced with:
How diet effects mind and body

Introduction to Ayurvedic principles

Doshas

Vegetarianism

Healing effects of fasting

Proper balance of diet and nutrition
Examination: Students will be provided with full micro management of the teachers to ensure your complete development during the training. You need to pass the exam with the better understanding of the course.
Written examination will be held every 2 weeks

Practical examination will be held twice

Shat Karmas practical test will be held twic
---
Note: This is Reference curriculum and can be modified by lead trainer if required. A complete course copy will be shared with you before starting the course.  
200 Hour Yoga Teacher Training in India Daily Schedule:
5:30 Wake up

6:00-8:00 Pranayama/Silent Meditation

8:00-8:30 Tea

8:30-9:30 Asana class

10:00-11:00 Brunch

11:00-12:00 Karma Yoga/Shat Kriya

00-13:00 Self Study

13:00-14:00 Philosophy

14:00-14:30 Tea and Snacks

14:30-15:30 Anatomy/Ayurveda

16:30-17:30 Asana

17:30-18:30 Diet and Nutrition

18:30-19:30 Dinner

19:30-20:30 Meditation and Chanting

20:45 Lights off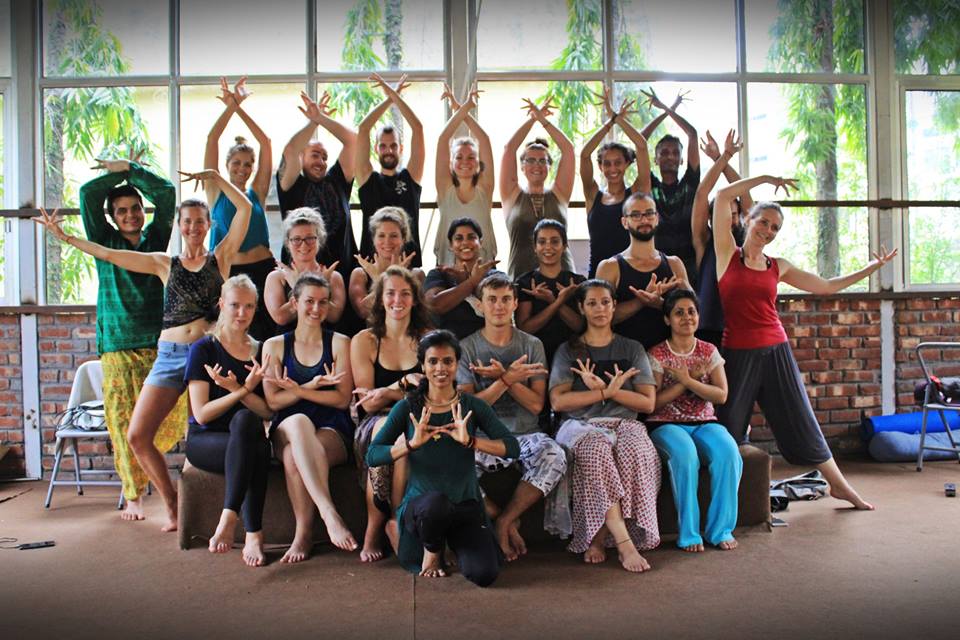 ---
Upcoming 200 Hour Yoga Teacher Training Rishikesh Dates & Fee:
| Start Dt | End Dt | Fee | Location | Bookings |
| --- | --- | --- | --- | --- |
| 02 Nov 18 | 28 Nov 18 | $ 1399 | Rishikesh (India) | On Going |
| 02 Dec 2018 | 28 Dec 18 | $ 1399 | Rishikesh (India) | Apply Now |
| 02 Jan 2019 | 28 Jan 18 | $ 1399 | Rishikesh (India) | Apply Now |
| 02 Feb 2019 | 28 Feb 18 | $ 1399 | Rishikesh (India) | Apply Now |
| 02 Mar 2019 | 28 Mar 18 | $ 1399 | Rishikesh (India) | Apply Now |
| 02 Apr 2019 | 28 Apr 18 | $ 1399 | Rishikesh (India) | Apply Now |
| 02 May 2019 | 28 May 18 | $ 1399 | Rishikesh (India) | Apply Now |
| 02 Jun 2019 | 28 Jun 18 | $ 1399 | Rishikesh (India) | Apply Now |
| 02 Jul 2019 | 28 Jul 18 | $ 1399 | Rishikesh (India) | Apply Now |
| 02 Aug 2019 | 28 Aug 18 | $ 1399 | Rishikesh (India) | Apply Now |
| 02 Sep 2019 | 28 Sep 18 | $ 1399 | Rishikesh (India) | Apply Now |
| 02 Oct 2019 | 28 Oct 18 | $ 1399 | Rishikesh (India) | Apply Now |
| 02 Nov 2019 | 28 Nov 18 | $ 1399 | Rishikesh (India) | Apply Now |
| 02 Dec 2019 | 28 Dec 18 | $ 1399 | Rishikesh (India) | Apply Now |
RYS 200 Fees Includes:
An Exclusive Accommodation with attached bathroom and hot water
Wifi Internet
Meals (Breakfast, Lunch & Dinner) – Veg
Local sightseeing with outdoor activities like River rafting & Rock climbing
Yoga Books
RYC Club Membership for 25 years – View Benefits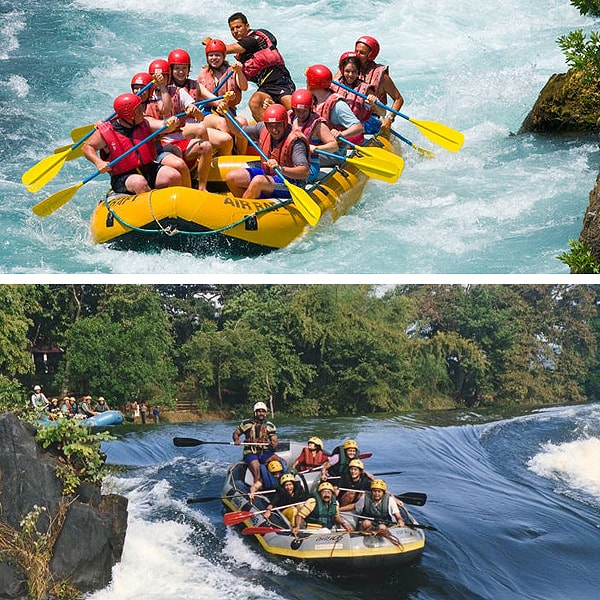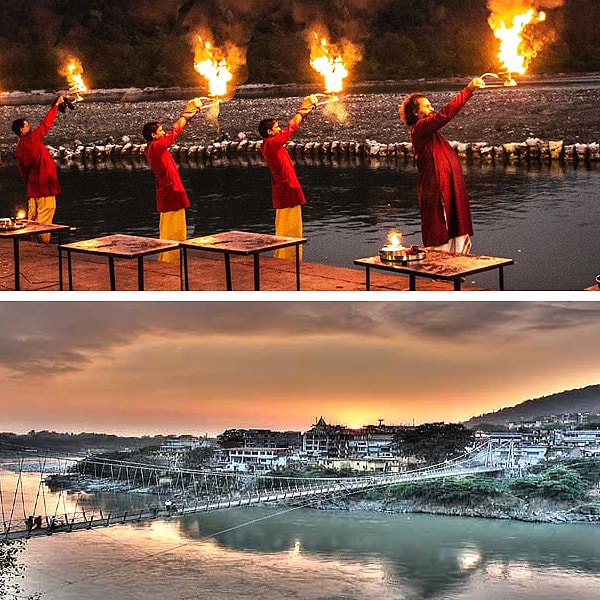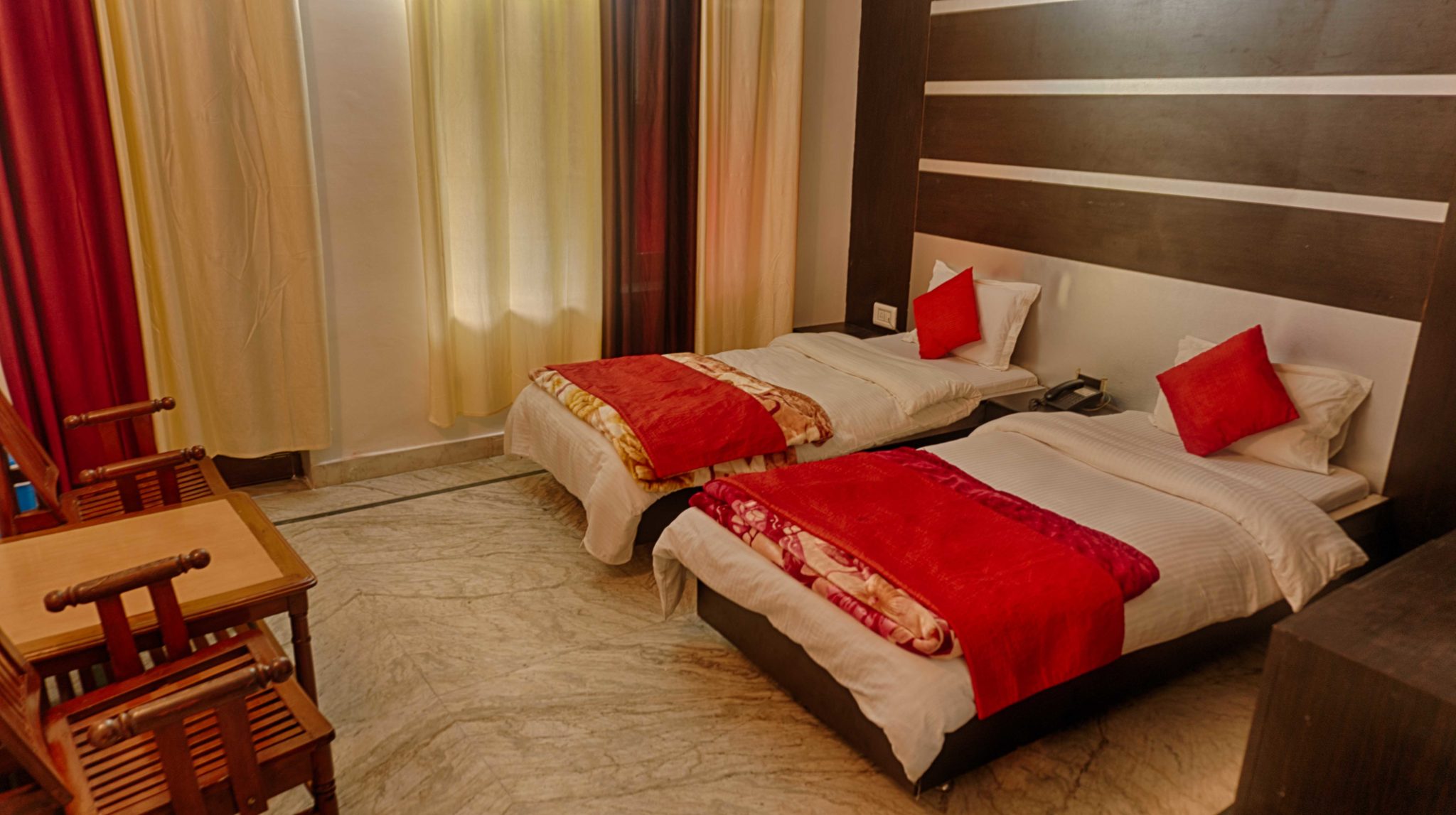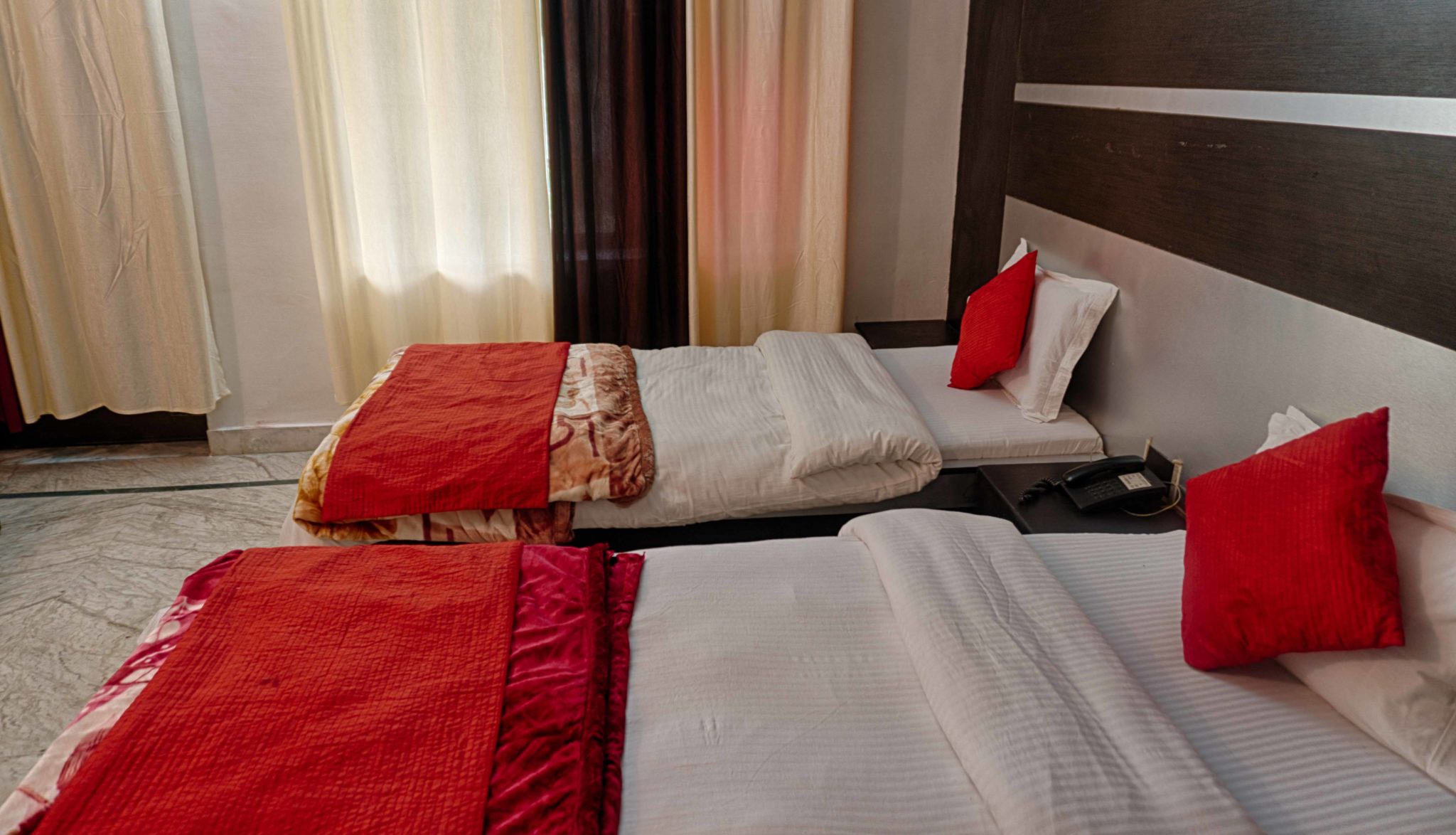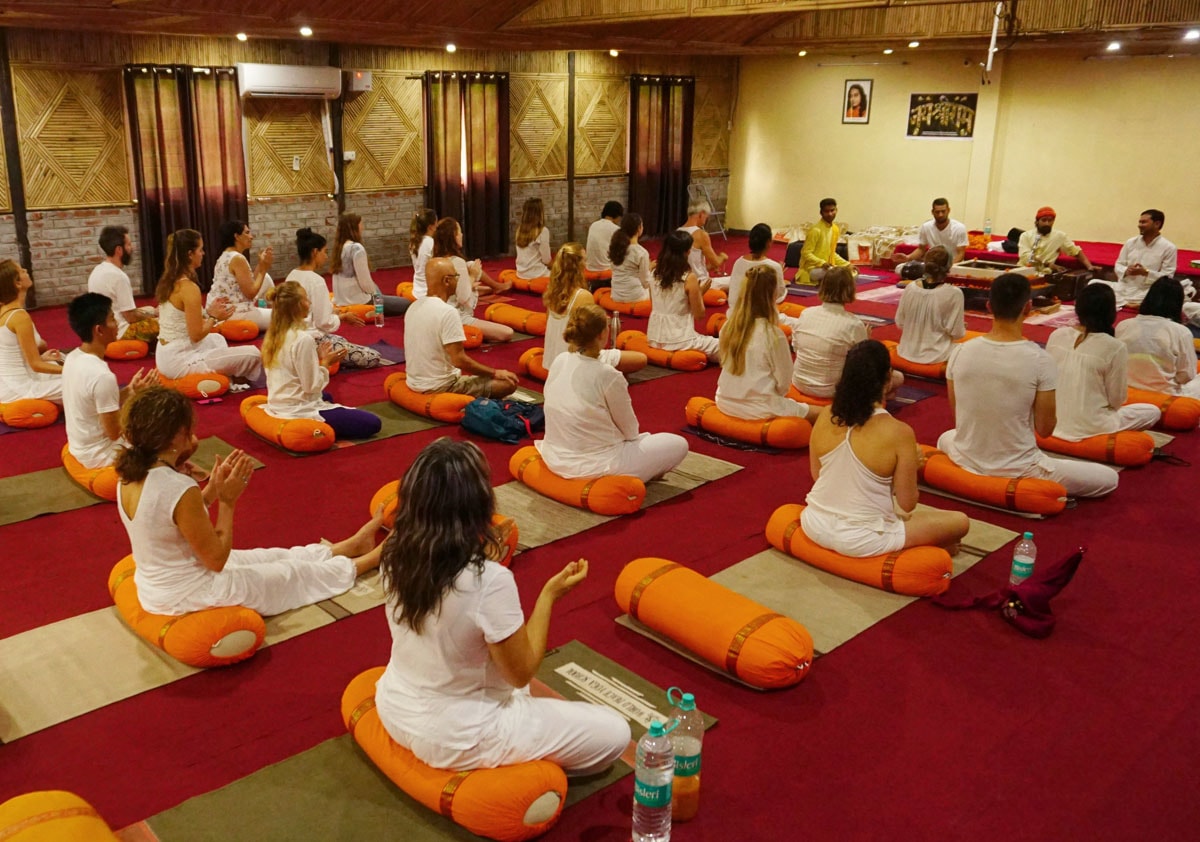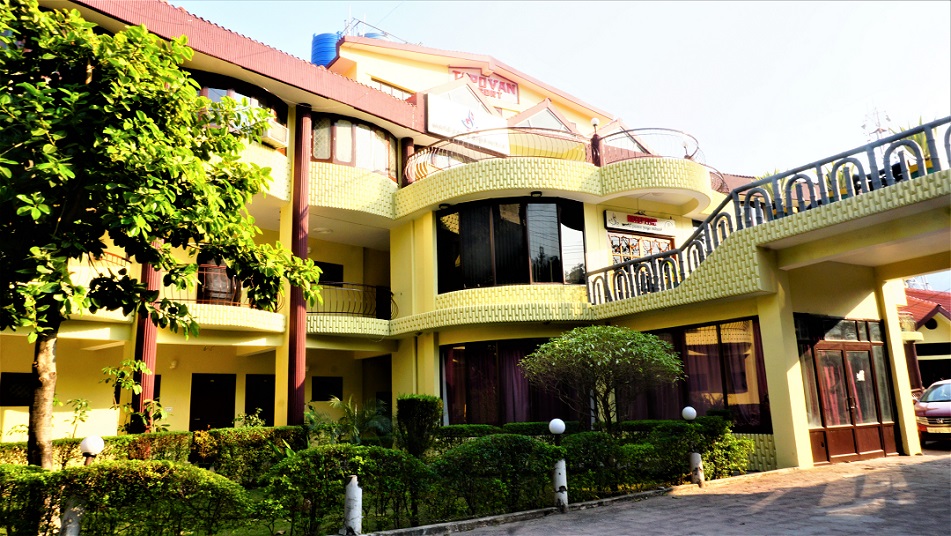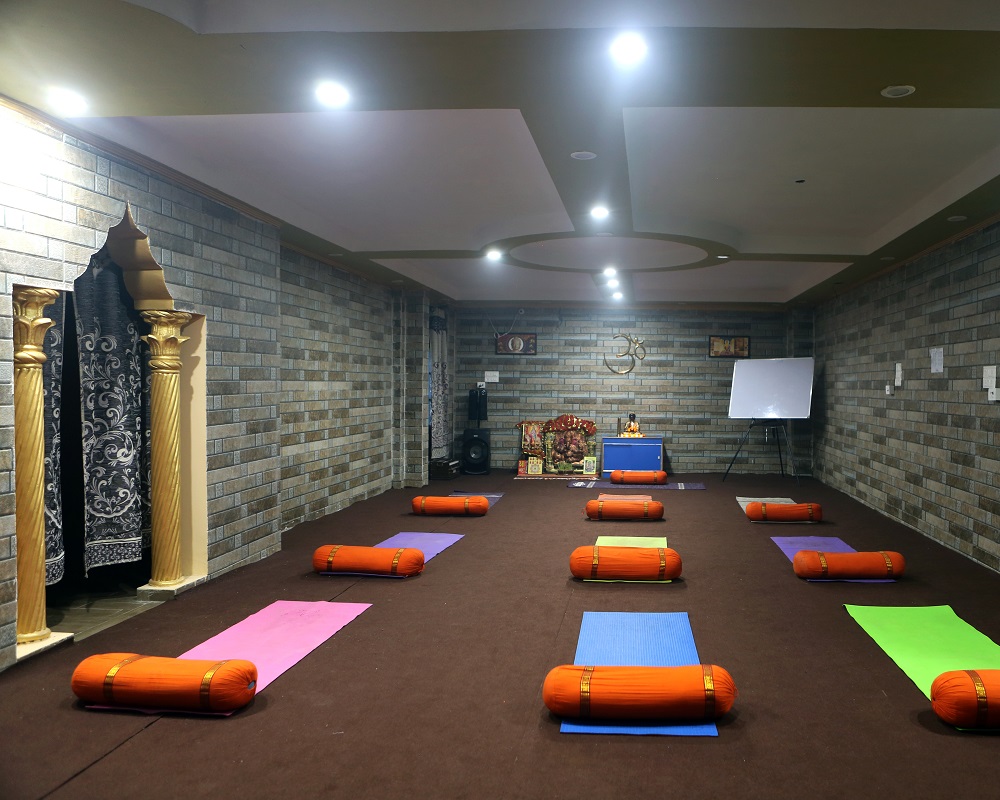 ---
GO DEEP. PRACTICE YOGA. LEAD AS TRAINER.
To Learn and spread yoga leadership techniques you need to grow yourself, your students and your world & keep yourself ready to unlock the calling within you and your yoga studio session!
WE'RE WAITING FOR YOU 
---
MEET YOUR TEACHERS: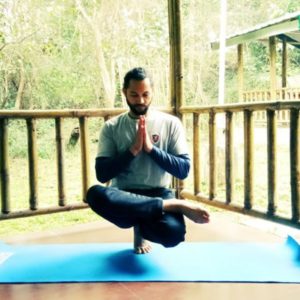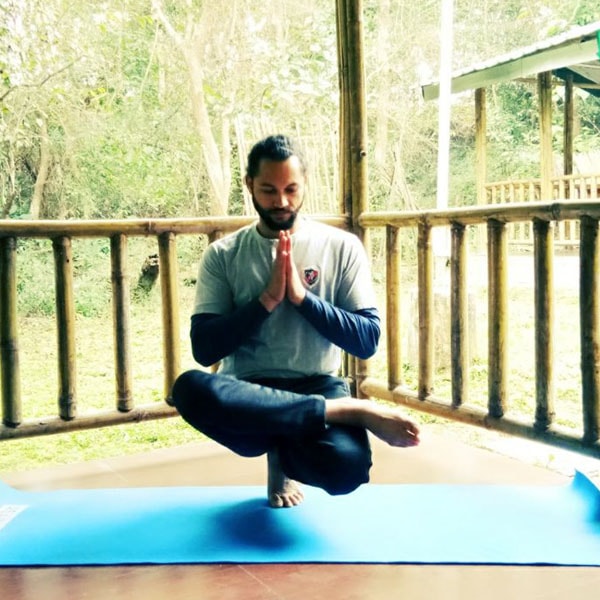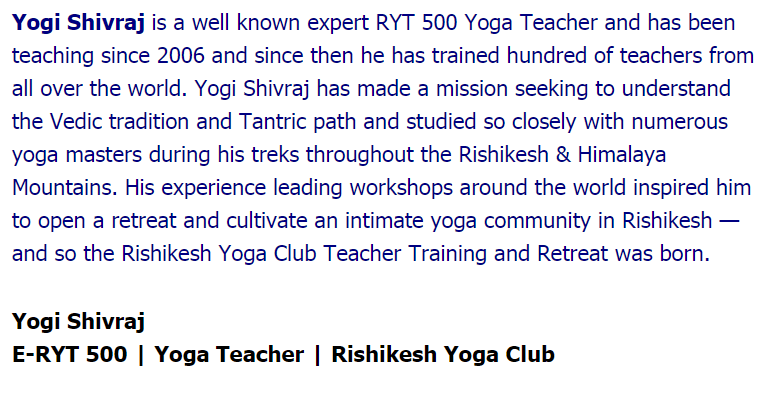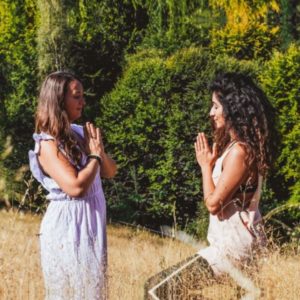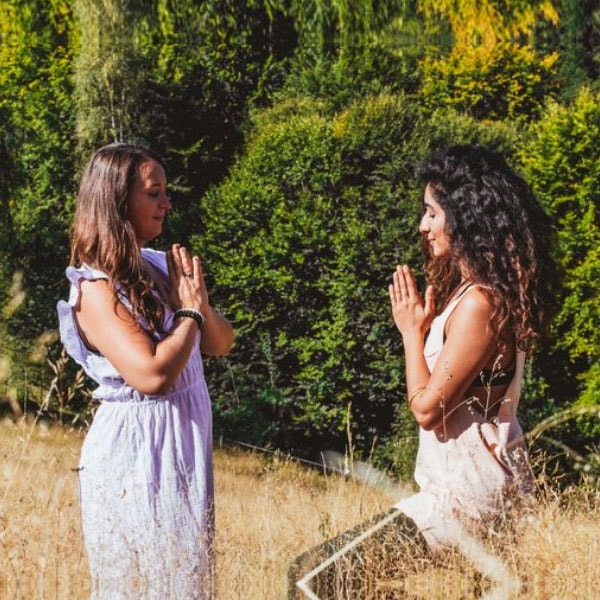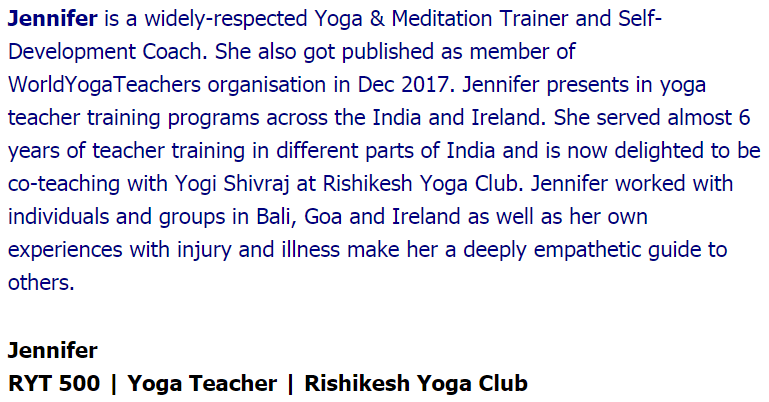 ---
THIS PROGRAM IS RIGHT FOR YOU IF YOU:
Want to learn how to teach yoga safely, knowledgeably and with confidently

Are searching for divine spirituality, peace and happiness in your life. 

Actually to learn the basic principles, philosophies and teachings of yoga

Want to offer yourself the gift of having everything taken care of so you can focus on your yoga journey

Want to contribute spreading yoga enlightenment and well-being of others

Love the idea of supplementing your training experience with experts and relaxing activities like panchkarma, facials and nature walks
Reserve Your Seat Now: Reserve Now 
---
International Recognition of
Rishikesh Yoga Club
Being Featured as Top Yoga School in India in

World Yoga Teachers Org

,

An online Magazine was huge for us.
Spl in Hatha Yoga | Ashtanga Yoga | Meditation | Kundalini Yoga!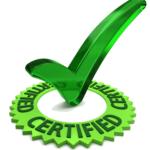 ---
Rishikesh Yoga Club – Gallery (Yoga Session)
[metaslider id="1398″]
---
Have you Experience 200 Hour Yoga Teacher Training in Rishikesh with us?
SUBMIT YOUR REVIEW
200 Hour Yoga TTC Overall rating: 4.9 out of 5 based on 47 reviews.
Beautiful People at RYC
★★★★★
"I just finished my 200 Hour TTC in Rishikesh with the RYC Family and I'm more than happy!! Amazing food, amazing accommodation and amazing Yoga Learning by Yogi Shivraj. I had a really great time and I´m looking forward to go back! Miss you guys already."
- Alena Gayle
Great Experience
★★★★★
"Overall great experience. Highly recommended. Best in class. It is worth to invest. Training programes prepared by Rishikesh Yoga Club are Life Changing. I did my 200-Hrs. training. Spending 28- days with RYC are amazing. I will surely come again for next level training."
- Edward (Sydney), 28 yrs.
Wonderful Experience with 200 HourYTT
★★★★★
"Wonderful Experience with my 200 Hour YTT Course... Highly Recommend!"
- Jessica (From London)
Where Excellence Meets!
★★★★★
"A dedicated place to learn yoga with full experts trainers! So happy to choose RYC as my training center for 200 Hours program.... Best wishes.. Namastey!"
- Georgia (California)
A Journey to Remember
★★★★☆
"Risihikesh yoga clubb has changed my life beyond my wildest dreams !! Each teacher has taken there time personally to help me in growing my practice. They also guided me beyond my training so i would be a successful yoga instructor in my yoga journey. Once you step foot through those doors you will never feel the need to go anywhere else !! You instantly know you won't be judged for your beginner skills. The best part of sonic is that the teachers and students are one big happy family always looking for new members ."
- Stephen, New Zealand
Absolute Location to practice Yoga
★★★★★
"Love love love the location of Rishikesh Yoga Club for Yoga Teacher Training, the sounds of the waves really add to the experience. Amazing instructors, great classes and knowledge. Thanks."
- Niki Suri
Best Place to Learn Yoga!!
★★★★★
"Rishikesh yoga Club is one of the best places to have Yoga Teacher Training in the capital of yoga (Rishikesh) A very warm and peaceful place. Filled with love and history with its old house, the staff is extremely friendly, RYC teachers are all certified professionals. It offers yoga classes for adults and children, Pilates, Meditation, Investments, levels ranging from beginner to advanced, schedules every day. I found Rishikesh Yoga Club a best option in Rishikesh to be a Yoga Teacher Trainer...! Namastey!"
- Amelia (Manchester)
Best Yoga Club
★★★★★
"Rishikesh Yoga Club is the best in its class. This is what we personally experience during our 200-Hours Yoga Teacher Training Course. We found everything in RYC top class, that may be Trainer, study material & other infrastructure. Thumbs up to RYC...... & their team........."
- John & Zara
A Journey to Remember
★★★★☆
"Risihikesh yoga clubb has changed my life beyond my wildest dreams !! Each teacher has taken there time personally to help me in growing my practice. They also guided me beyond my training so i would be a successful yoga instructor in my yoga journey. Once you step foot through those doors you will never feel the need to go anywhere else !! You instantly know you won't be judged for your beginner skills. The best part of sonic is that the teachers and students are one big happy family always looking for new members ."
- Stephen, New Zealand