Intensive 300 Hour Yoga Teacher Training in Rishikesh, India
Rishikesh Yoga Club RYS 300 is the second level of internationally accredited Yoga certification for the Yoga teachers.  Only a yoga teacher with a 200 RYT certification is eligible for this course. Our 300 hour Yoga Teacher Training in Rishikesh course will prepare you with all required tools and also build confidence you need to become a pro yoga teacher and will carry you forward on your personal yoga teacher journey. Yoga teacher training in India and 300 hour yoga teacher training in Rishikesh India includes the following subjects which are same to RYS 200 Program:
Anatomy & Physiology
Yoga Techniques Training
Teaching Methodology
Yoga Philosophy/Ethics/Lifestyle
Practicum

Total : 300 Hours
Minimum Contact : 270 hours
Minimum Contact Hours with Lead Trainer(s): 135 hours
| Starts Dt | End Dt | Fee | Location | Bookings |
| --- | --- | --- | --- | --- |
| 02 Feb 19 | 28 Feb 19 | $1599 | Rishikesh (India) | Apply Now |
| 02 Mar 19 | 30 Mar 19 | $1599 | Rishikesh (India) | Apply Now |
| 02 Apr 19 | 30 Apr 19 | $1599 | Rishikesh (India) | Apply Now |
| 02 May 19 | 30 May 19 | $1599 | Rishikesh (India) | Apply Now |
| 02 Jun 19 | 30 Jun 19 | $1599 | Rishikesh (India) | Apply Now |
| 02 Jul 19 | 30 Jul 19 | $1599 | Rishikesh (India) | Apply Now |
| 02 Aug 19 | 30 Aug 19 | $1599 | Rishikesh (India) | Apply Now |
| 02 Sep 19 | 30 Sep 19 | $1599 | Rishikesh (India) | Apply Now |
| 02 Oct 19 | 30 Oct 19 | $1599 | Rishikesh (India) | Apply Now |
| 02 Nov 19 | 30 Nov 19 | $1599 | Rishikesh (India) | Apply Now |
| 02 Dec 19 | 30 Dec 19 | $1599 | Rishikesh (India) | Apply Now |
| 02 Jan 20 | 30 Jan 20 | $1599 | Rishikesh (India) | Apply Now |
| 02 Feb 20 | 30 Feb 20 | $1599 | Rishikesh (India) | Apply Now |
| 02 Mar 20 | 30 Mar 20 | $1599 | Rishikesh (India) | Apply Now |
| 02 Apr 20 | 30 Apr 20 | $1599 | Rishikesh (India) | Apply Now |
RYS 300 Fees Includes:
Accommodation with attached bathroom and hot water
Wifi Internet
Farm to Fresh Meals (Breakfast, Lunch & Dinner) – Veg
Local sightseeing with outdoor activities like River rafting & Rock climbing
Yoga Books, Material & Welcome Cleansing Kit
1 Ayurveda Massage Therapy
Pick up from DED (Dehradun) Airport.
---
Salient features of 300 Hr Yoga Teacher Training India
Yoga Teacher Training (200 Hours) or RYS 200 hours may have another experienced 200 RYT certified Yoga trainer. However, the faculty for Yoga Teacher Training (300 Hours) needs to be essentially E-RYT 500 (Experienced-Registered Yoga trainer). Therefore, there is a significant difference in the quality of faculty offered in 300 Hr Yoga Teacher Training India 

than in the 200 hours course.

It includes CPR (cardiopulmonary resuscitation) and first aid training

300 hour advanced Yoga teacher training in India gives you minimum 50 hours of imperative yoga training under the physical presence and supervision of the trainer.

It covers minimum 15 hours of guided study of human anatomy and physiology. It also covers the study of energy anatomy (the study of nadis, chakras etc). the study of anatomy and physiology is more detailed as compared to the RYS 200 & is mainly focused on the doubt clarifications.

300 Hour Yoga TTC course also gives you 30 hours of study of Yoga philosophy, yoga lifestyle and ethics for Yoga teachers. This subject includes various ancient scriptures like Yoga Sutras, Hatha Yoga Pradipika or Bhagavad Gita.

Yoga Teacher Training (300 Hours) covers all other topics covered in Yoga Teacher Training (200 Hours) more elaborately. The main focus is on learning and development by discussions. Formal lectures are often accompanied by an experience sharing session.

Practice training and personal practice is the core focus of the Yoga Training (300 Hours). This course offers a total of 30 hours of practical training 
Practise
The practice of Yoga is focused on teaching methodology. The students are supposed to personally practice teaching Yoga, which does not include observing, assisting or giving feedback. This means that if you join the Yoga Teacher Training (300 Hours), you will be asked to demonstrate your teaching style in the class to your trainer and the fellow students.

The course includes an attractive set of 100 Hatha and Vinyasa Yoga asanas, Pranayama, Mudra, Bandhas and Kriya at primary levels

The practice sessions also include receiving and giving feedback from the trainer and fellow students. This is essential for the multi-faceted development of a yoga teacher.

You are able to observe and review the teaching methodology of your fellow students. This helps to polish your personal Yoga teaching style.

This course also prepares you as an assistant to the lead trainer. While practical training, it trains you on how to assist students while someone else is teaching.

This course has a special requirement in terms of practical training. It is imperative for each trainee to spend a minimum of 5 Contact Hours in actively practicing of teaching as an instructor. These contact hours may include the time during which the trainee is receiving feedback on his/her teaching.

The practice time does not include the time spent assisting, observing others teaching, or giving feedback to others. Therefore RYS 300 program exposes you to staunch practical training that finally ensures your success as a Yoga teacher.
Primary level of following Kriya is covered in 300 Hours Yoga TTC course –
Jala Neti – Nasal area purification process.
Sutra Neti – Advanced form of Jala Neti
Dhauti (Vamana) – Alimentary canal purification process
Vastra Dhauti (Cloth) – Dhauti involving cloth
Danda Dhauti Practical & Theory
Sankha Prakhalana – Alimentary canal detoxification
Nauli – Massage for the abdomen cavity
Trataka–Process of intense and deep concentration on a subject. This increases the power of concentration. It develops the dormant inherent spiritual powers in every person. It gives power to eyes. Mental steadiness increases and restless mind becomes peaceful.
Primary level of following Pranayam is covered in RYS 300–
Anuloma Viloma
Nadi Shodhan (Advanced)
Ujjayi (Advanced)
Sitali (Advanced)
Sitkari (Advanced)
Bhastrika (Advanced)
Bhramari (Advanced)
Suryabhedena (Advanced)
Chandrabhedana (Advanced)
Murccha
Plavini
Introduction and basic practice of following Meditation techniques are covered in the course –
Focused attention meditation
Third Eye Meditation
Chakra Meditation
Yoga Meditation
Kundalini Meditation
Kriya Yoga
Sound Meditation
---
300 Hr Yoga Teacher Training India Schedule:
05:30 Wake up

6:00-8:00 Pranayama/Silent Meditation

8:00-8:30 Tea

8:30-9:30 Asana class/Yoga Therapy

10:00-11:00 Brunch

11:00-12:00 Karma Yoga/Shat Kriya

00-13:00 Self Study

13:00-14:00 Philosophy/Anatomy

14:00-14:30 Tea and Snacks

14:30-15:30 Yoga Breathing/Yoga Nidra

16:30-17:30 Asana/Ashtanga Yoga

17:30-18:30 Pranayama/Yoga Therapy

18:30-19:30 Dinner

19:30-20:30 Meditation and Chanting

20:45 Lights off

Apply for RYS 300
---
"We can rise above our limitation only once we recognize them"
~"BKS Iyengar"
---
MEET YOUR TEACHERS: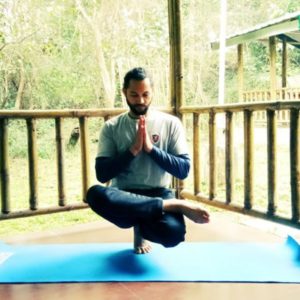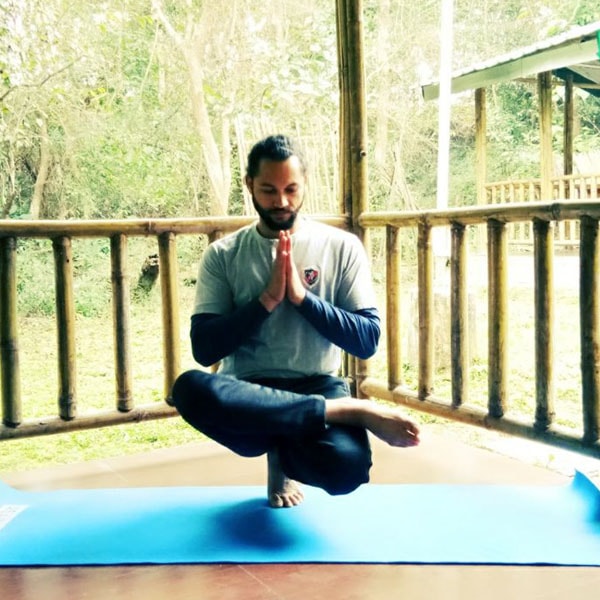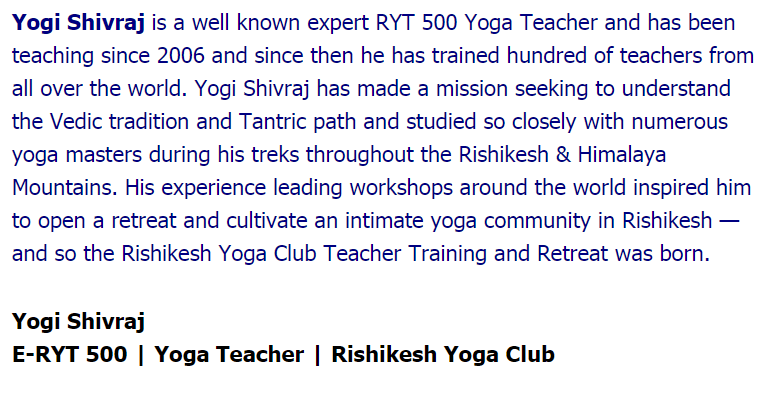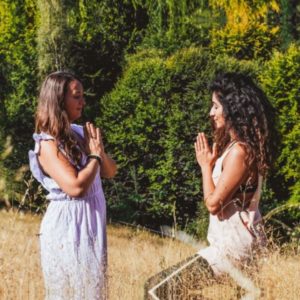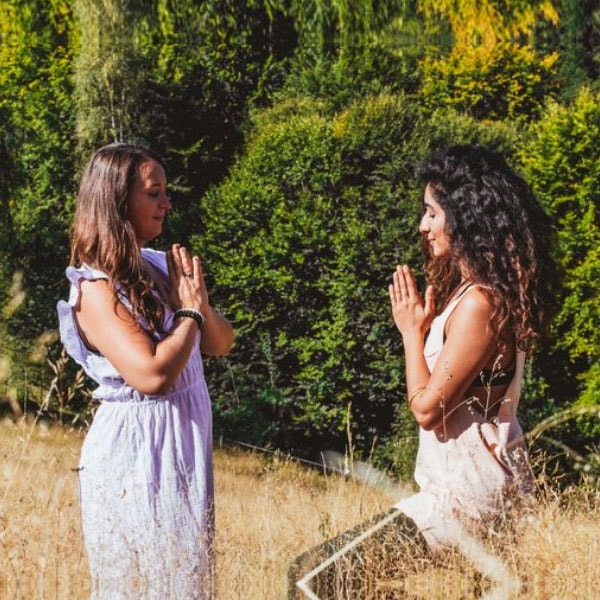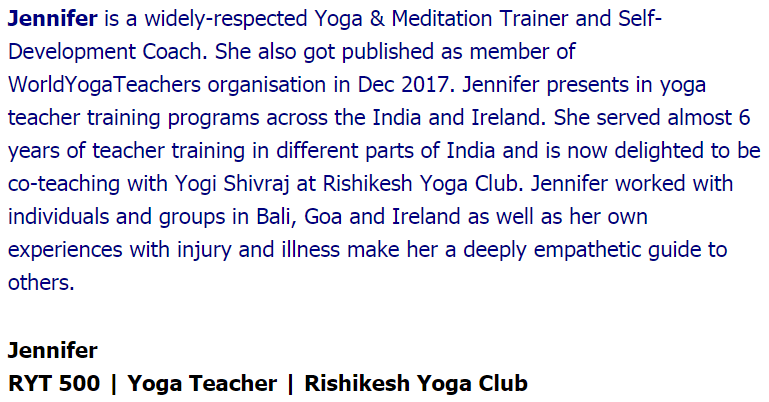 ---
THIS PROGRAM IS RIGHT FOR YOU IF YOU:
Want to learn how to teach yoga safely, Professionally with confidently

Are actually searching for divine spirituality,breath control and happiness in your life

Actually to learn the pro principles, philosophies and teachings of yoga skills required by trainers.

Want to celebrate yourself the gift of having everything inside so you can focus on your yoga journey of teaching

Want to contribute spreading yoga awareness, benefits and well-being of others

Love the idea of supplementing your training experience with experts and relaxing activities like panchkarma, facials and nature walks
Reserve Your Seat Now: 

Reserve Now

 
---
International Recognition of

Rishikesh Yoga Club
Being Featured as Top Yoga School in India in

World Yoga Teachers Org

, An online Magazine was huge for us.
Spl in Hatha Yoga | Ashtanga Yoga | Meditation | 200, 300 Hour Yoga teacher Training India!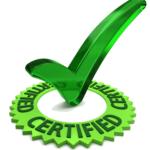 ---
Have you Experience "300 hour yoga teacher training in India" with us?
SUBMIT YOUR REVIEW
300 Hour Yoga TTC Overall rating: 4.9 out of 5 based on 48 reviews.
Wonderful 18 Days 200 hours Yoga
★★★★★
"I had such a wonderful experience in 18 days program which is actually designed for people who are having shortage of time (like me). I really liked the way they explain every meaning of yoga attached into it. I personally feel so refreshed just right after spending my 2 days thr. Feeling relaxed now! and YAYY im a certified yoga teacher now! Truly Recommend for BESTEST yoga center in rishikesh.. Julia"
- Julia
Best Place to Learn Yoga!!
★★★★★
"Rishikesh yoga Club is one of the best places to have Yoga Teacher Training in the capital of yoga (Rishikesh) A very warm and peaceful place. Filled with love and history with its old house, the staff is extremely friendly, RYC teachers are all certified professionals. It offers yoga classes for adults and children, Pilates, Meditation, Investments, levels ranging from beginner to advanced, schedules every day. I found Rishikesh Yoga Club a best option in Rishikesh to be a Yoga Teacher Trainer...! Namastey!"
- Amelia (Manchester)
Lovely Experience
★★★★★
"Lovely Experience with my 300 Hours YTT Program... My video will be posted shortly! 🙂 And yes thanks to Shivraj much helpful and experienced. Highly Recommend for Teacher Training RYS Reg. Best in INDIA.... Best regards, Manish (New Delhi)."
- Manish
Where Excellence Meets!
★★★★★
"A dedicated place to learn yoga with full experts trainers! So happy to choose RYC as my training center for 200 Hours program.... Best wishes.. Namastey!"
- Georgia (California)
Mesmerizing 28 Days at RYC
★★★★★
"Last week I came back from Rishikesh Yoga Club, a truly and mind blowing journey I had through out my time in Rishikesh. I have successfully completed my 200-Hour Yoga Teacher Training at RYC with some amazing people from across the world and the outstanding teachers who have helped me during my stay and my learning. Strongly Recommended!! Good Luck. 🙂"
- Jermy Trisler
Absolute Location to practice Yoga
★★★★★
"Love love love the location of Rishikesh Yoga Club for Yoga Teacher Training, the sounds of the waves really add to the experience. Amazing instructors, great classes and knowledge. Thanks."
- Niki Suri
Beautiful People at RYC
★★★★★
"I just finished my 200 Hour TTC in Rishikesh with the RYC Family and I'm more than happy!! Amazing food, amazing accommodation and amazing Yoga Learning by Yogi Shivraj. I had a really great time and I´m looking forward to go back! Miss you guys already."
- Alena Gayle
My 11 Days Experience
★★★★★
"hola! here goes one more true review - I was in rishikesh at RishikeshYogaClub for my 11 days yoga retreat experience. I find this place worth living with healthy food and local exursion activities. You will find a healthy & perfect yoga trainers here. i can;t wait to go back to this place in 2019. Thanks for everything #FeelingRelaxed #FeelingRefreshed #YogaAllTime 🙂"
- Juliana
Incredible Yoga with Incredible India
★★★★★
"What should I say about this beautiful country India and the beautiful people I met in Rishikesh Yoga Club. I just want to thank RYC for the great experience and journey i had with my 300 Hour TTC Course. The knowledge i gained about Yoga and myself is incredible."
- Caroline Swift