Intensive 300 Hour Yoga Teacher Training in Rishikesh, India
The 300-hour yoga training by Rishikesh Yoga Club offers practical training and theoretical aspects of Yoga. The course lets you elevate to an instructor's stature by giving you a professional edge and a real-time experience of a classroom. You get a hands-on experience of being a trainer from the best. Our Yoga instructors are certified and experienced professionals who help you to make Yogic practices a way of living.


300 Hour Yoga Course: At a glance
Course Duration: 300 Hours

Minimum Contact: 270 hours

Minimum Contact Hours with Lead Trainer(s): 135

hours
---
Features of 300 Hr Yoga Teacher Training
Professional training and personal development is the core focus of the 300-hour Rishikesh Yoga Club course. You can be a dedicated member of the community and make a living out of it too. The course has a pre-defined syllabus that meets the guidelines and standards set by the Ministry of Ayush, Government of India.

The course is designed and taught by experienced spiritual Yoga teachers and gurus. It aims to help you to delve deeper and have a clearer understanding of Yoga as a lifestyle and find your own path- spiritually and on a physical level.

Non-contact hours of the course implies the time that spent without direct supervision of the faculty member. It includes reading books, time spent on the internet and AV resources to support and aid the curriculum matter. Training of CPR and first aid falls under non-contact hours.

The teaching practice doesn't include observing, assistance or giving feedback. A teaching session is meant to give you a real-time experience of what entails once you clear this session and to give you a hands-on training about handling different minds, energy and auras in one classroom and at the same time.

The course imparts knowledge of Yoga as a service and lifestyle as the dharma, karma and based on the concept of ahimsa with a solid foundation on Yogic concepts

Study of Yoga as a healer and therapeutic medium for lifestyle ailments such as weight loss, hypertension, diabetes, and obesity.

The course requires minimum class attendance, a mid-term evaluation, and scores for both theory and practical classes

Eligible students will be awarded a certificate after the successful completion of the course

The certification allows them to pursue further professional avenues
Syllabus of 300 Hour Yoga Course
An imperative training of 50 hours under the supervision of the trainer

A minimum 15-hour study of human anatomy, physiology

and

energy anatomy including

nadis

, chakras

A 30-hour study of Yoga as a lifestyle and ethical course of Yoga teachers.

Study of ancient scriptures like Bhagavad Geeta, Hatha Yoga Pradipika, Yoga Sutras and many more

Training on more than 100 Hatha and Vinyasa Yoga asanas, pranayama, kriyas, bandhas and mudras

Feedback sessions from the instructors and fellow students regarding your teaching methodology and teaching style

An understanding of ethical and legal aspects of becoming a professional trainer

CPR and first aid training

A better and clearer understanding of the five categories of asanas

Observation and experience of asanas and Yogic kriyas

Training of positive and conscious communication
Primary level of following Kriya is covered in 300 Hours Yoga TTC course –
Jala Neti – Nasal area purification process.
Sutra Neti – Advanced form of Jala Neti
Dhauti (Vamana) – Alimentary canal purification process
Vastra Dhauti (Cloth) – Dhauti involving cloth
Danda Dhauti Practical & Theory
Sankha Prakhalana – Alimentary canal detoxification
Nauli – Massage for the abdomen cavity
Trataka–Process of intense and deep concentration on a subject. This increases the power of concentration. It develops the dormant inherent spiritual powers in every person. It gives power to eyes. Mental steadiness increases and restless mind becomes peaceful.
Primary level of following Pranayam is covered in RYS 300–
Anuloma Viloma
Nadi Shodhan (Advanced)
Ujjayi (Advanced)
Sitali (Advanced)
Sitkari (Advanced)
Bhastrika (Advanced)
Bhramari (Advanced)
Suryabhedena (Advanced)
Chandrabhedana (Advanced)
Murccha
Plavini
Introduction and basic practice of following Meditation techniques are covered in the course –
Focused attention meditation
Third Eye Meditation
Chakra Meditation
Yoga Meditation
Kundalini Meditation
Kriya Yoga
Sound Meditation
Upcoming 300 Hours Course Event & Fee:
RYS 300 Fees Includes:
Accommodation with attached bathroom and hot water
Wifi Internet
Farm to Fresh Meals Vegetarian Meals (Breakfast, Lunch & Dinner)
Weekend Local Sightseeing / Outdoor Activities
Yoga Books, Material & Welcome Cleansing Kit
1 Ayurveda Relaxing Spa Therapy
Pick up from DED (Dehradun) Airport.
Certification from Yoga Alliance upon completing 300 Hour Yoga TTC
---
300 Hr Yoga Teacher Training India Schedule:
5:30 Wake up

6:00-7:30 Hatha Yoga

7:45-9:30 Pranayam

9:0

0-10:15 Breakfast & Personal Time

11:00-12:00 Yoga Anatomy

12:15-1:15 Yoga Philosophy

1:30-14:30 Lunch

15:00-16:00 Yoga therapy

16:00-17:15 Alignment, Adjustment & Methodology

17:15-18:15 Ashtanga Yoga

18:30-19:30 Meditation

19:30-20:30 Dinner

21:00 Lights off
Apply for RYS 300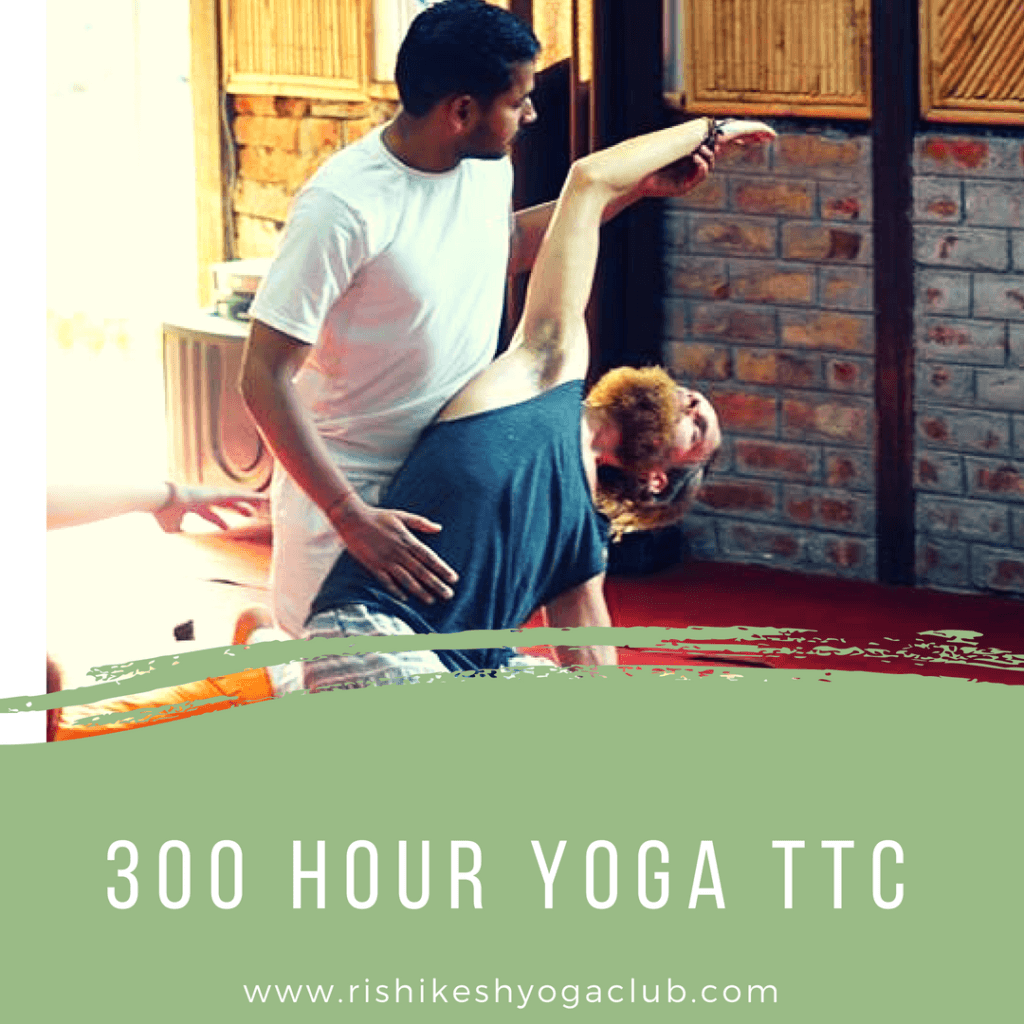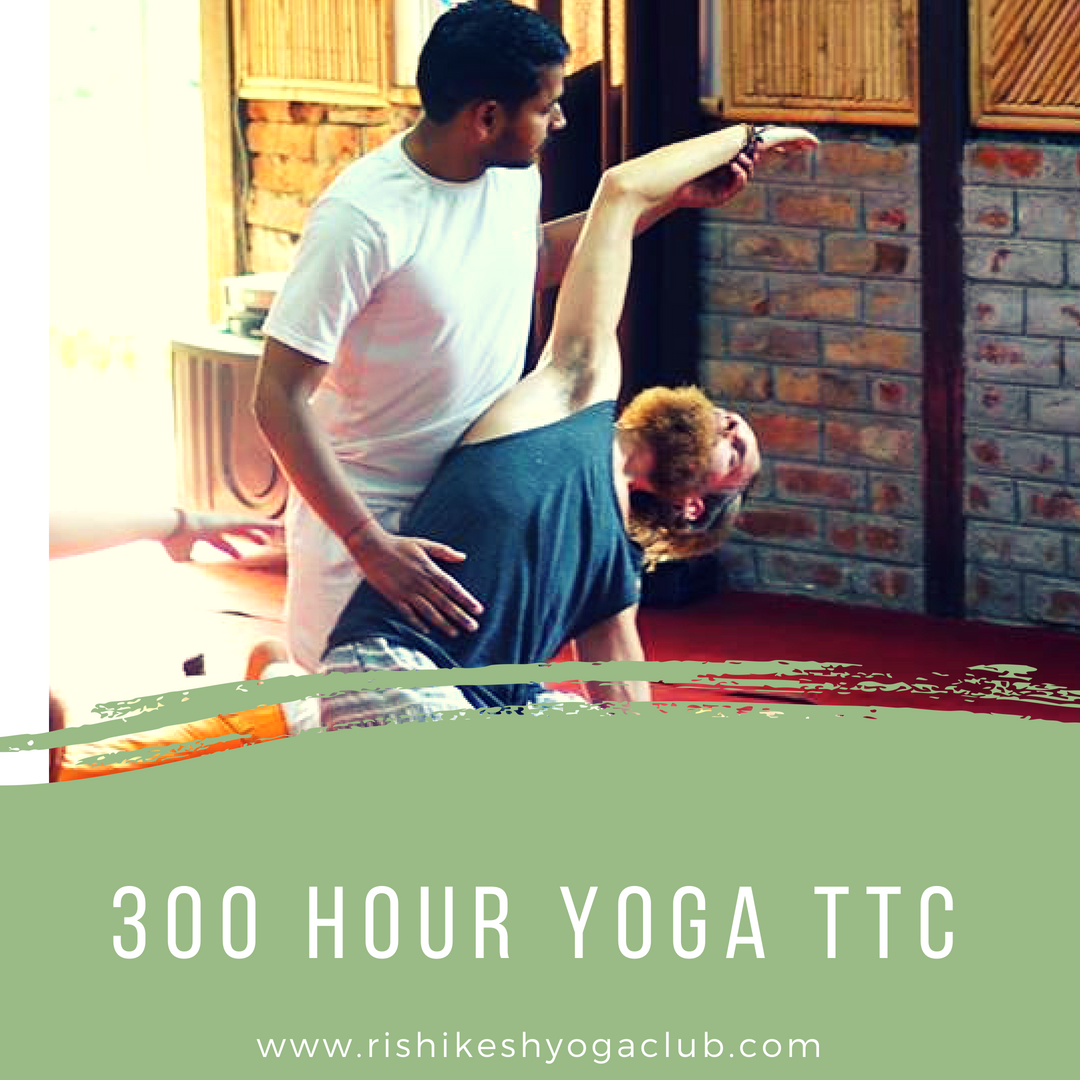 ---
THIS PROGRAM IS RIGHT FOR YOU IF YOU:
Want to learn how to teach yoga safely, Professionally with confidently

Are actually searching for divine spirituality,breath control and happiness in your life

Actually to learn the pro principles, philosophies and teachings of yoga skills required by trainers.

Want to celebrate yourself the gift of having everything inside so you can focus on your yoga journey of teaching

Want to contribute spreading yoga awareness, benefits and well-being of others

Love the idea of supplementing your training experience with experts and relaxing activities like panchkarma, facials and nature walks
Reserve Your Seat Now:

Reserve Now

 
---
International Recognition of

Rishikesh Yoga Club
Being Featured as Top Yoga School in India in

World Yoga Teachers Org

, An online Magazine was huge for us.
Spl in Hatha Yoga | Ashtanga Yoga | Meditation | 200, 300 Hour Yoga teacher Training India!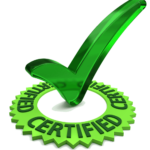 ---
Have you Experience "300 hour yoga teacher training in India" with us?
SUBMIT YOUR REVIEW
300 Hour Yoga TTC Overall rating: 4.9 out of 5 based on 48 reviews.
Absolute Location to practice Yoga
★★★★★
"What should I say about Rishikesh Yoga Club. The absolute location, The absolute accommodation, The absolute Food and the amazing staff members with whom I have spent my beautiful 15 Days. I have never expected this journey would have give me some outraged memories. I am glad that I chose Rishikesh Yoga Club for my deepen my yoga understanding in such a short span. HIGHLY RECOMMENDED!!"
- Lavanya Malhotra
A visit to remember
★★★★★
"Truly a magical journey with RYC during my 300 Hour Yoga teacher training Course. It was way awesome beyond my expectation. Huge thanks to the whole RYC team who has fulfilled all my dreams of learning Yoga with an amazing experience i can never forget."
- Joe (From Austin)
Best Place to Learn Yoga!!
★★★★★
"Rishikesh yoga Club is one of the best places to have Yoga Teacher Training in the capital of yoga (Rishikesh) A very warm and peaceful place. Filled with love and history with its old house, the staff is extremely friendly, RYC teachers are all certified professionals. It offers yoga classes for adults and children, Pilates, Meditation, Investments, levels ranging from beginner to advanced, schedules every day. I found Rishikesh Yoga Club a best option in Rishikesh to be a Yoga Teacher Trainer...! Namastey!"
- Amelia (Manchester)
Magnificent Encounter With Yoga
★★★★★
"I was so lethargic and lazy at one point in my life and never thought of experiencing anything like Yoga. I always cut down myself from any type of physical activity but then I got to know about Yoga and that was my starting period when i just fell in love with. Rishikesh Yoga Club encountered me with their magnificent approaches of teaching Yoga to me, its great benefits, How this remedy is helping me, my body and soul completely. It has been an outstanding transformation of my life and its highly recommended for everyone out there who are quite busy in their buzz life. Go get some life bro and start Yoga. 🙂 Hurray!! Se agapó RYC."
- Gloria Mayden (Greece)
My 11 Days Experience
★★★★★
"hola! here goes one more true review - I was in rishikesh at RishikeshYogaClub for my 11 days yoga retreat experience. I find this place worth living with healthy food and local exursion activities. You will find a healthy & perfect yoga trainers here. i can;t wait to go back to this place in 2019. Thanks for everything #FeelingRelaxed #FeelingRefreshed #YogaAllTime 🙂"
- Juliana
Mesmerizing 28 Days at RYC
★★★★★
"Last week I came back from Rishikesh Yoga Club, a truly and mind blowing journey I had through out my time in Rishikesh. I have successfully completed my 200-Hour Yoga Teacher Training at RYC with some amazing people from across the world and the outstanding teachers who have helped me during my stay and my learning. Strongly Recommended!! Good Luck. 🙂"
- Jermy Trisler
Wonderful Time during TTC
★★★★★
"Its like Home away Home. Get treated like your own family is one of the best part i found during my Teacher training course. I think that is what makes you more attached into yoga and make you feel top of the place. Teachers are well trained at ashram and are certified from some org. . Moving towards my own studio in London now. Hope for the best ! yolo. cheers"
- Margarita
Where Excellence Meets!
★★★★★
"A dedicated place to learn yoga with full experts trainers! So happy to choose RYC as my training center for 200 Hours program.... Best wishes.. Namastey!"
- Georgia (California)
RYC-a best place for yoga
★★★★★
"Hi guys....... it's been about my yoga training at Rishikesh Yoga Club. My training is still half way being started on 15th March 2018 & I have started feeling the results. I am sure it is going to change my life in a big way. Some of the highlights, I can give you regarding RYC:- 1) Very calm & quite atmosphere. 2) No compromise with quality. 3) Proper scheduling and diet planning. 4) Individual care. 5) Friendly techniques during kriyas. There are many other plus points, but in short, i want to say, it is worth to join RYC, very good experience."
- Chaow (from Thailand)