KIDS YOGA TEACHER TRAINING
Rishikesh Yoga Club provides Kids Yoga Teacher Training India as Rishikesh is blessed with incredible beauty and beautiful climate which makes this place the best destination for teaching yoga to Children. Dedicated efforts have been done by RYC and our experts have made things even more enchanting for kids who have keen interest in Yoga. We do also provide TTC Courses in 100 Hour, 200 Hour, 300 Hour & 500-hour Yoga Teacher Training in Rishikesh, India but also offer special programs of yoga for Kids yoga teacher training India (Rishikesh). RYC provides yoga classes for Kids by the certified yoga instructors having years of practical experience.
Kids Yoga Teacher Training Rishikesh Overview 
Children are the most important component of any population. A bright future of any society depends on the content, well-groomed and healthy new generation. Yoga is the most comprehensive way to achieve this aim. In ancient India, young children were exposed to yoga asana and spiritual practices of meditation at a tender age. This helped them to imbibe the nectar of our great spiritual and cultural heritage very early in their lives. Childhood is the best time to learn yoga. Both the body and the mind are more flexible and receptive. A person, who learns yoga in his early years, will be able to maintain his health, have high immunity against diseases and lead a peaceful and long life. Isn't this being what we all want for our children? Exclusive kids yoga teacher training in India are extremely important as the rate of learning in kids and their body litheness is far better than that in the adults. And therefore, they require special treatment to bring out the best of yoga potential in them. 


We feels responsible for making a positive contribution towards a bright future of humanity. We are trying to revive the ancient gold practice, by providing Yoga classes exclusively for kids.
---
95 Hour Kids Yoga Teacher Training India – Certification
Starting Date
Course Name
Duration
Fee
Bookings
01 Jan
95 Hr Kids Yoga TTC
10 Days
$ 1190
Open >>

Apply Now

01 Feb
95 Hr Kids Yoga TTC
10 Days
$ 1190
Open >>

Apply Now

01 Mar
95 Hr Kids Yoga TTC
10 Days
$ 1190
Open >>

Apply Now

01 Apr
95 Hr Kids Yoga TTC
10 Days
$ 1190
Open >>

Apply Now

01 May
95 Hr Kids Yoga TTC
10 Days
$ 1190
Open >>

Apply Now

01 Jun
95 Hr Kids Yoga TTC
10 Days
$ 1190
Open >>

Apply Now

01 Jul
95 Hr Kids Yoga TTC
10 Days
$ 1190
Open >>

Apply Now

01 Aug
95 Hr Kids Yoga TTC
10 Days
$ 1190
Open >>

Apply Now

01 Sep
95 Hr Kids Yoga TTC
10 Days
$ 1190
Open >>

Apply Now

01 Oct
95 Hr Kids Yoga TTC
10 Days
$ 1190
Open >>

Apply Now

01 Nov
95 Hr Kids Yoga TTC
10 Days
$ 1190
Open >>

Apply Now

01 Dec
95 Hr Kids Yoga TTC
10 Days
$ 1190
Open >>

Apply Now
---
Course Fee Includes
Shared Accommodation with attached bathroom & hot water

Wifi Internet

Farm to Table Organic Vegetarian Meals (Breakfast, Lunch & Dinner) 

Weekend Local sightseeing with outdoor activities

1 Ayurveda Massage Therapy.

Airport Pick up from Dehradun (DED) Airport

Yoga Course Fee & Yoga Material

Welcome / Cleansing Kit

Certification on completing course.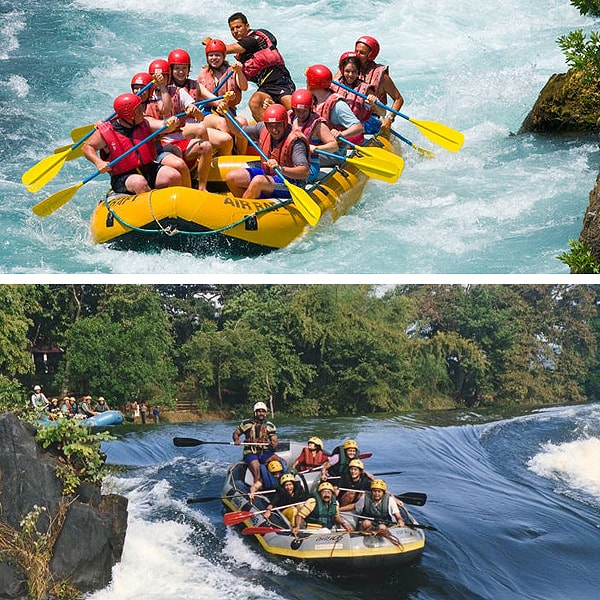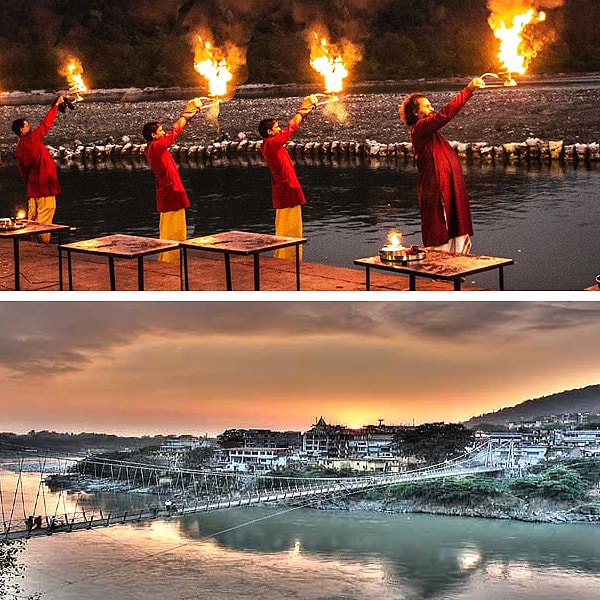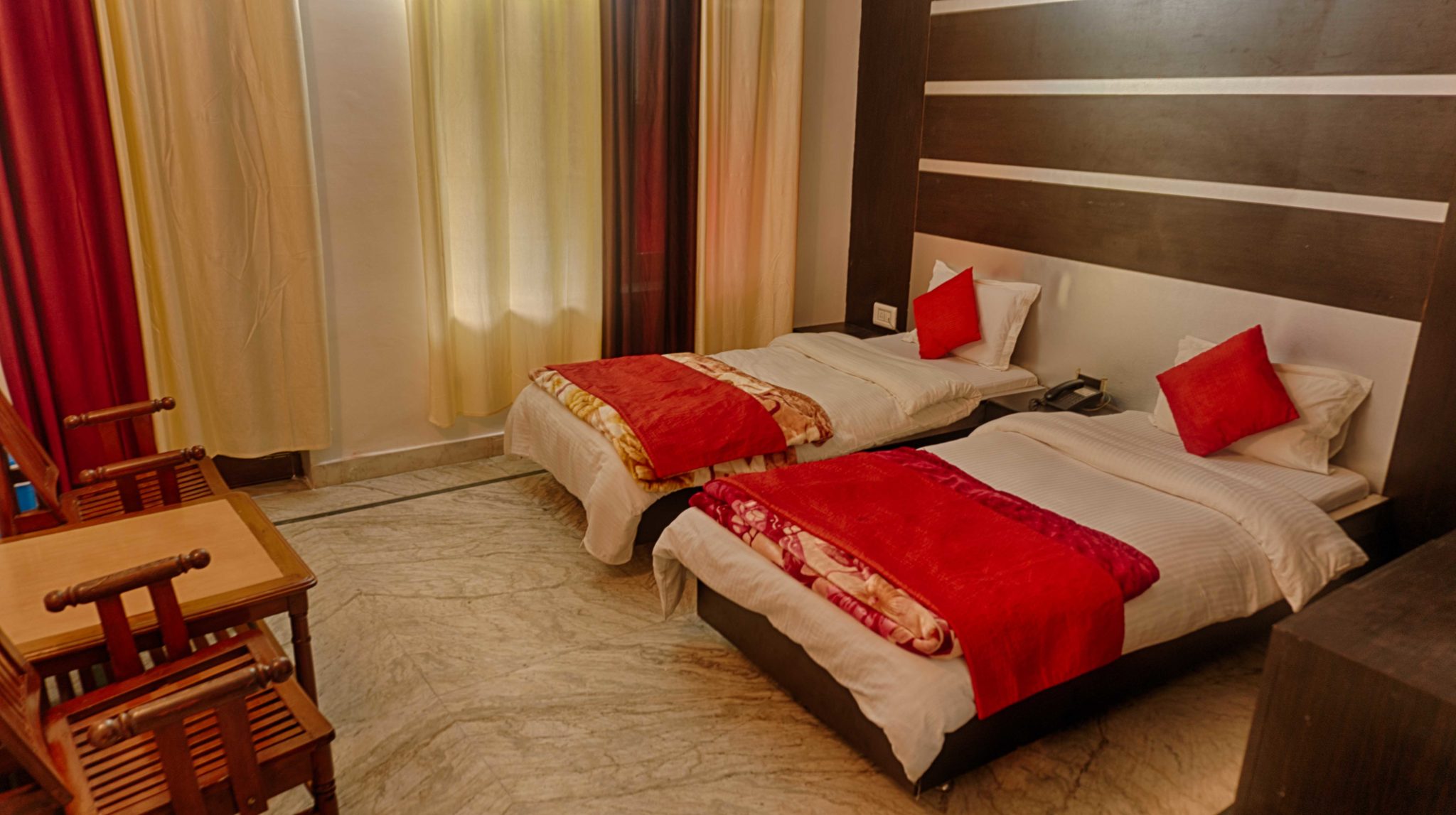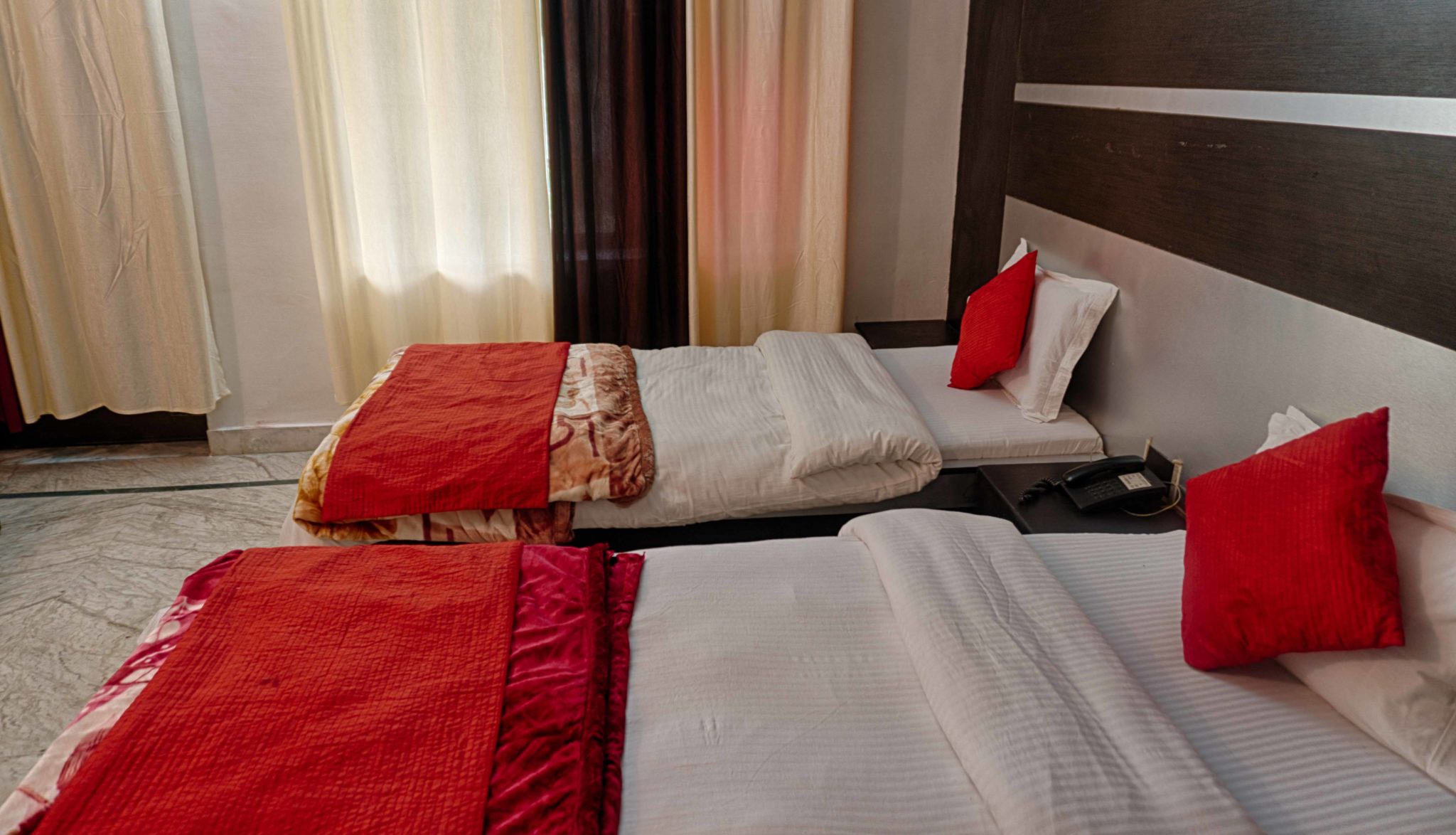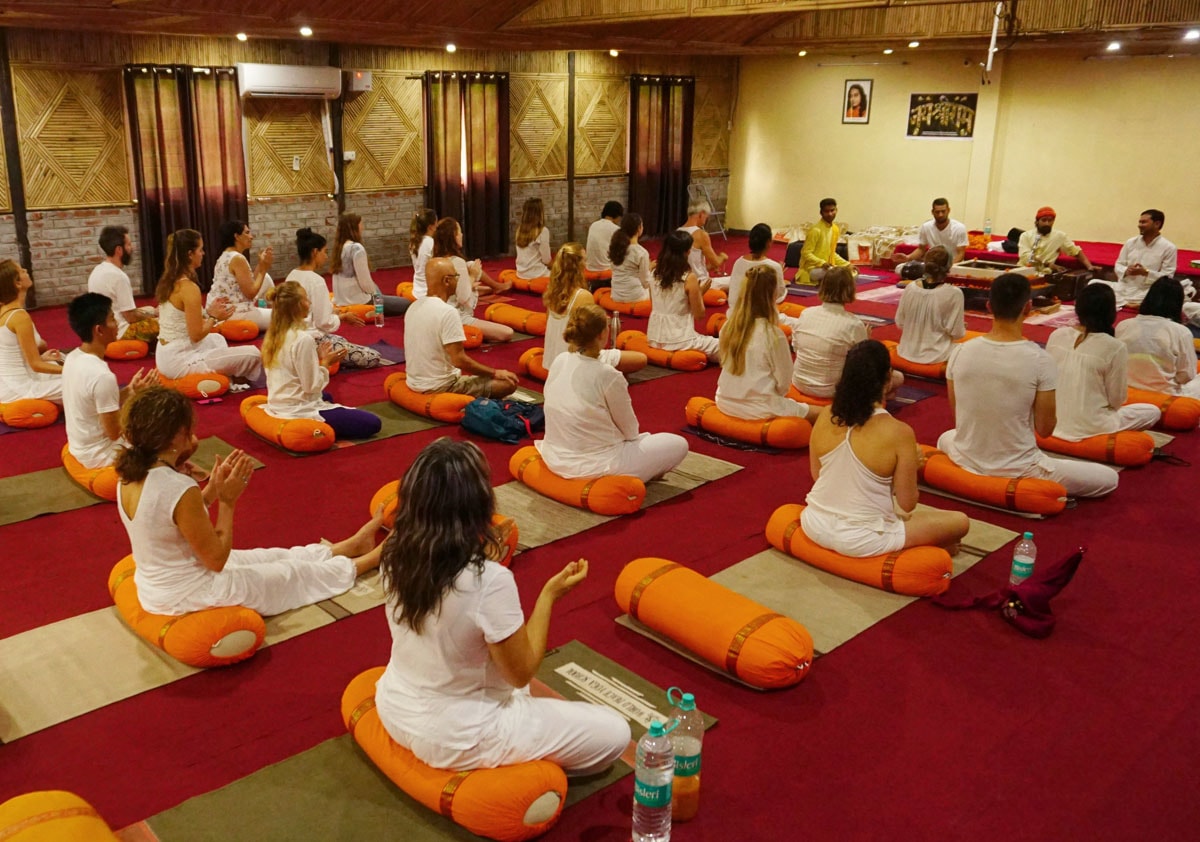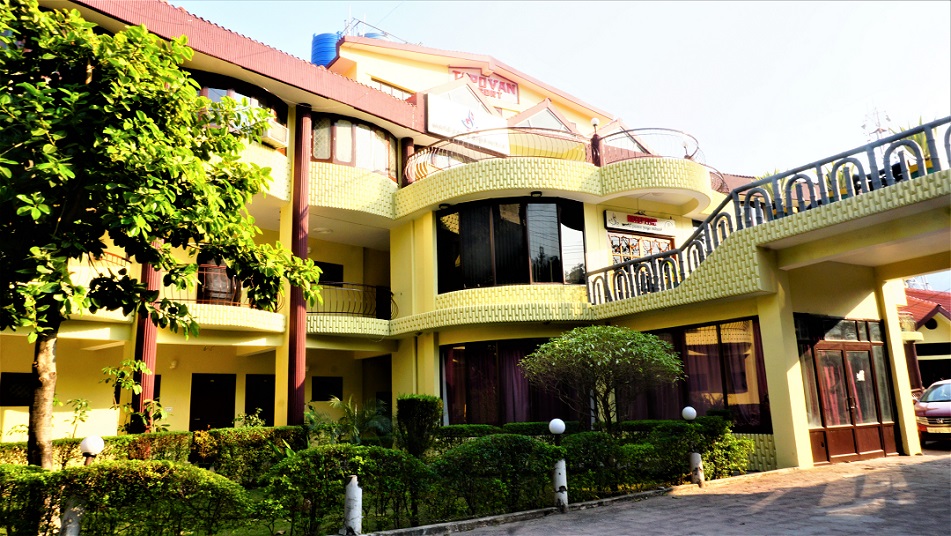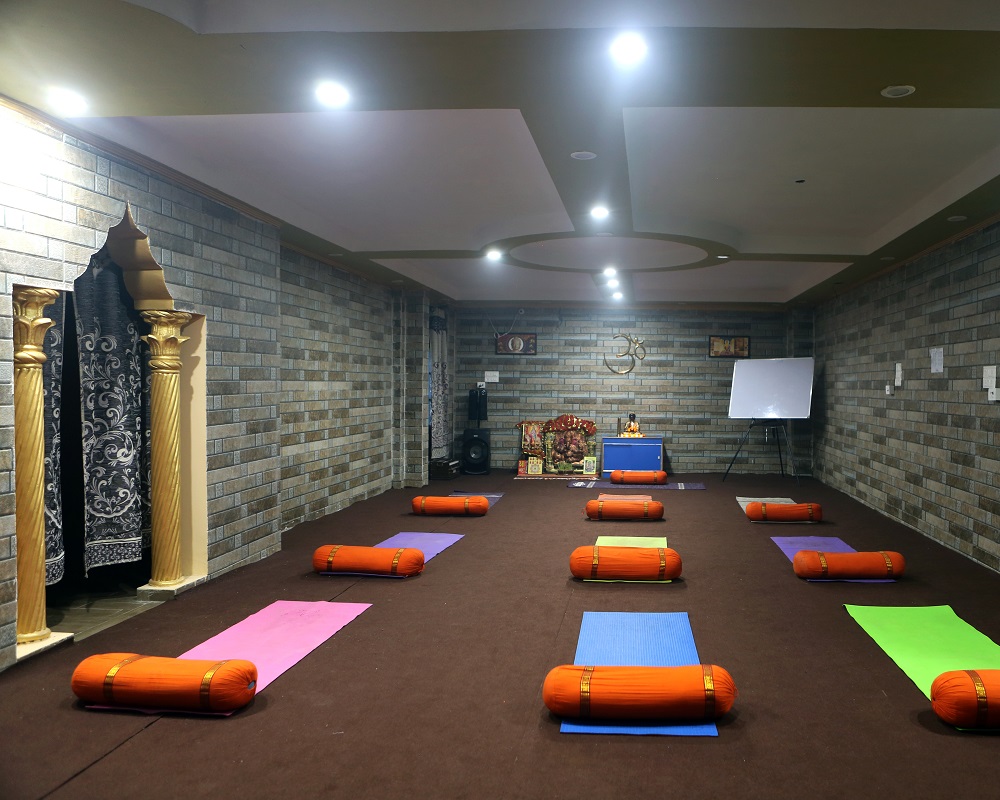 ---
---
Benefits of Yoga for Kids:
Yoga helps children to develop better immunity towards diseases.

Many yoga asanas like Bhujangasana, Pavanmuktasana can help fussy eaters to develop a better appetite and eat well.

Asanas like Tadasana help children to achieve a good height.

Children frequently suffer from common cold and cough. Asanas like Sinhasana and a combination of pranayama can easily prevent seasonal flu in children.

Yoga accelerates the degree of metabolism and helps children to achieve a higher growth rate.

It helps children to achieve better concentration and memory.

Yoga is very effective in many childhood disorders like adolescent epilepsy, ADHD, autism etc.

Regular practice of yoga inculcates virtues like patience, tolerance, positive attitude and tranquility in children, which helps them to tackle future problems. Through yoga, children are exposed to our ancient and rich culture of science and spirituality.
Salient Features of Kids Yoga Teachers Training India:
Brief insight into child psychology and multiple ways to handle different kinds of children

Information about child-proofing architecture and making of child-proof zone for kid's yoga classes, where the yoga room is specially prepared and decorated to engage kids

Guidance on ways to create special interesting schedules or class plans for Kids yoga classes according to the interest of the kids

Yoga asanas for prominent childhood disorders or yoga for special children

Orientation to follow yoga ethics of love, patience, and tolerance with kids and to provide adequate time and space for each child to learn at his own pace.
---
Yoga for Kids – Course Structure:
We will make them learn some basic poses (asanas):
Sun-rise and Sun-set tree Pose

Butterfly Pose

Fish Pose

Air-plane Pose

Bow Pose

Partner Bridge Pose

Gorilla Pose
Yoga Ethics for Kids Yoga Teacher Training in India:
Early to bed, early to rise

Must adapt the yogic lifestyle

No junk food

Daily practice of yoga with full attendance

Students should reach on time

Regular practice of meditation

Communicate well
---
Children Yoga TTC Daily Schedule:
05:30 AM – 06:00 AM: Detoxification

06:00 AM – 07:00 AM: Breathing and Meditation

07:00 AM – 07:30 AM: Tea

07:30 AM – 09:00 AM: Ashtanga and Vinyasa Yoga

09:30 AM – 10:30 AM: Breakfast

10:30 AM – 11:30 AM: Anatomy

11:30 AM – 12:30 PM: Self Alignment

12:30 PM – 01:30 AM: Lunch

01:30 PM – 02:30 PM: Excursions and Fun Activities

02:30 PM – 03:00 PM: Tea

03:00 PM – 04:00 PM: Philosophy

04:30 PM – 06:00 PM: Hatha Yoga

07:30 PM – 08:30 PM: Cultural Program

08:30 PM – 09:00 PM: Dinner

09:30 PM: Lights Off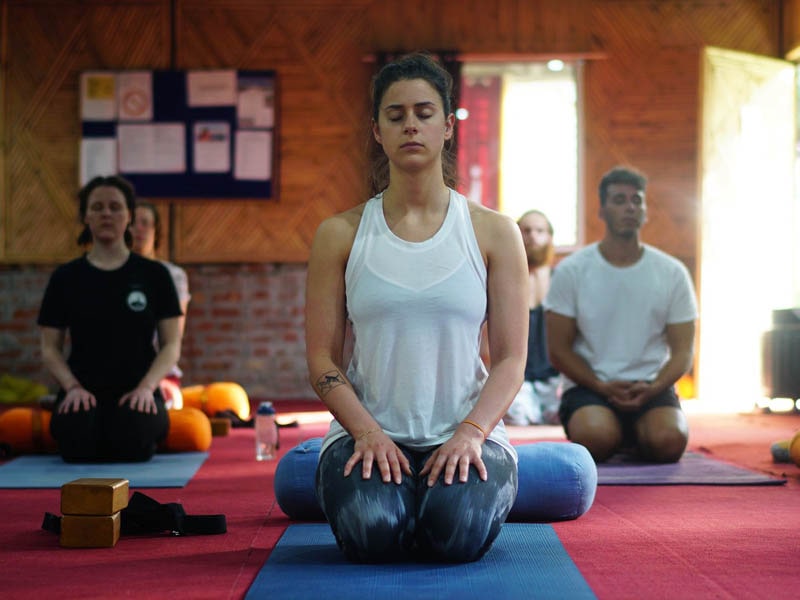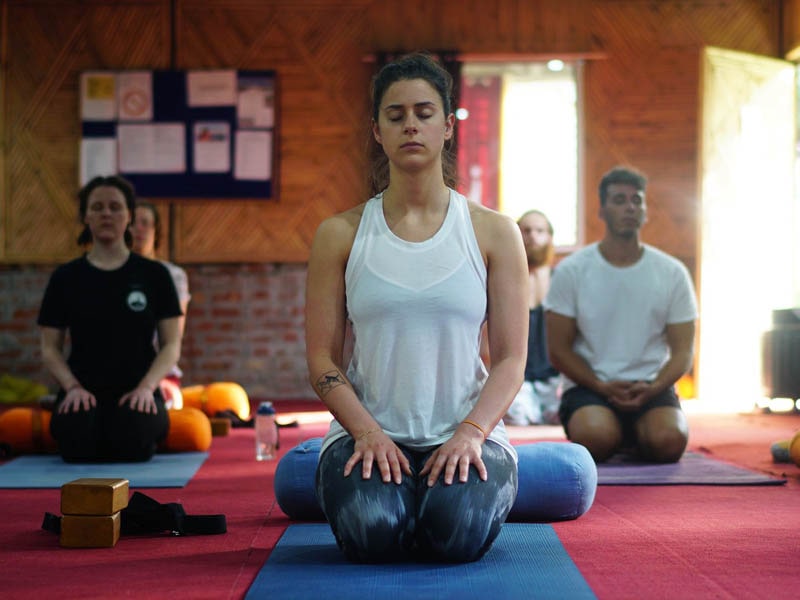 ---
Have you Experience Kids Yoga School India with us?
SUBMIT YOUR REVIEW
Kids Yoga TTC Overall rating: 4.9 out of 5 based on 48 reviews.
Great Experience
★★★★★
"Overall great experience. Highly recommended. Best in class. It is worth to invest. Training programes prepared by Rishikesh Yoga Club are Life Changing. I did my 200-Hrs. training. Spending 28- days with RYC are amazing. I will surely come again for next level training."
- Edward (Sydney), 28 yrs.
Why RYC..........
★★★★★
"On the basis of popularity, i also joined Rishikesh Yoga Club to get their 300-Hrs. Professional Yoga Teacher Certified training course. I can tell you, i have not done mistake by joining it. I found RYC services true to their reputation. It is really a nice experience getting Yoga Training in their world-class campus at Rishikesh- a holi place. In short, i can say---Very informative & useful training--no compromise on quality. Good Luck RYC..."
- Vishnu (from Kerala, India)
Where Excellence Meets!
★★★★★
"A dedicated place to learn yoga with full experts trainers! So happy to choose RYC as my training center for 200 Hours program.... Best wishes.. Namastey!"
- Georgia (California)