18 Days 200 hour Vinyasa Yoga Teacher Training Rishikesh 

Program specially Designed for you! 
You have chosen the right place to start your yoga Journey with Rishikesh Yoga Club which offers a 18 days 200 hour Vinyasa Yoga teacher training Rishikesh which covers the 200-hour Yoga Alliance Standard. Our 18 Days 200 Hour Vinyasa Yoga Teacher Training
Rishikesh Yoga Club have trained thousands of yoga teachers to share their interest, love and passion for yoga and its different aspects. Rishikesh Yoga Club combines the modern techniques with an ancient wisdom which will work on every individual to deepen their practice and understanding of yoga. We always encourage each student to challenge themselves physically and mentally by emerging in our magnificent yoga teacher training course. RYC provides different Hatha Yoga courses, Ashtanga Yoga courses for beginners, for Yoga Practitioners along with added package excursion activities like River Rafting, Bungee Jumping, Trekking and Local Sightseeing etc.

Quick Overview – 18 Days 200 Hour Vinyasa Yoga Teacher Training Rishikesh:
Rishikesh Yoga Club offers 18 Days 200 Hour Vinyasa Yoga Teacher Training Rishikesh Course which is based on the Ashtanga Vinyasa Yoga to build a strong formation, deepen your understanding of energetic elements, breathing techniques, functional anatomy, human phycology with each asana you will practice. The daily course consists of morning yoga, meditation practice and group teaching. In Rishikesh Yoga Club, you will definitely explore your potential and discover a new you by practising different styles of yoga in the yoga teacher training course led by the expertise yoga instructors registered and certified by Yoga Alliance as E-RYT 200 or 500. Students who will be certified with Rishikesh Yoga Club will be eligible to register with Yoga Alliance as RYT 200 or 500 (Registered Yoga Teacher).
Yoga Alliance is the largest recognised authority for registering a yoga school or a teacher all over the world. With Rishikesh Yoga Club, you will experience an immense yoga journey by learning Asanas to Kriyas through Philosophy to anatomy with deep meditation and self-sadhana which will definitely transform your mind, body and soul.In this Course, you will learn aspects of Hatha and Ashtanga yoga Techniques along with asanas and deep knowledge of its ancient history. There is no prior experience required for this course but you will have to attend the full course by hook and crook to maintain the 100% attendance to all the classes. If you will fail to attend some of the classes then we will be unable to provide you the certificate of completion.
Total: 200 Hours
Minimum Contact: 180 hours
Minimum Contact with Lead Trainer(s): 65 hours
Starting Date
Duration
Fee
Location
Bookings
13 Aug 2018
18 Days
$ 1500
Rishikesh (India)
On Going
13 Sep 2018
18 Days
$ 1500
Rishikesh (India)
Open >>

Apply Now

13 Oct 2018
18 Days
$ 1500
Rishikesh (India)
Open >>

Apply Now

13 Nov 2018
18 Days
$ 1500
Rishikesh (India)
Open >>

Apply Now

13 Dec 2018
18 Days
$ 1500
Rishikesh (India)
Open >>

Apply Now

13 Jan 2019
18 Days
$ 1500
Rishikesh (India)
Open >>

Apply Now

13 Feb 2019
18 Days
$ 1500
Rishikesh (India)
Open >>

Apply Now

13 Mar 2019
18 Days
$ 1500
Rishikesh (India)
Open >>

Apply Now

13 Apr 2019
18 Days
$ 1500
Rishikesh (India)
Open >>

Apply Now

13 May 2019
18 Days
$ 1500
Rishikesh (India)
Open >>

Apply Now

13 Jun 2019
18 Days
$ 1500
Rishikesh (India)
Open >>

Apply Now

13 Jul 2019
18 Days
$ 1500
Rishikesh (India)
Open >>

Apply Now

13 Aug 2019
18 Days
$ 1500
Rishikesh (India)
Open >>

Apply Now
Fees Includes:
An Exclusive Accommodation with attached bathroom and hot water

Wifi Internet

Meals (Breakfast, Lunch & Dinner) – Veg

Local sightseeing with outdoor activities like River rafting & Rock climbing

Course Fee & Yoga Books

RYC Club Membership for 25 years – 

View Benefits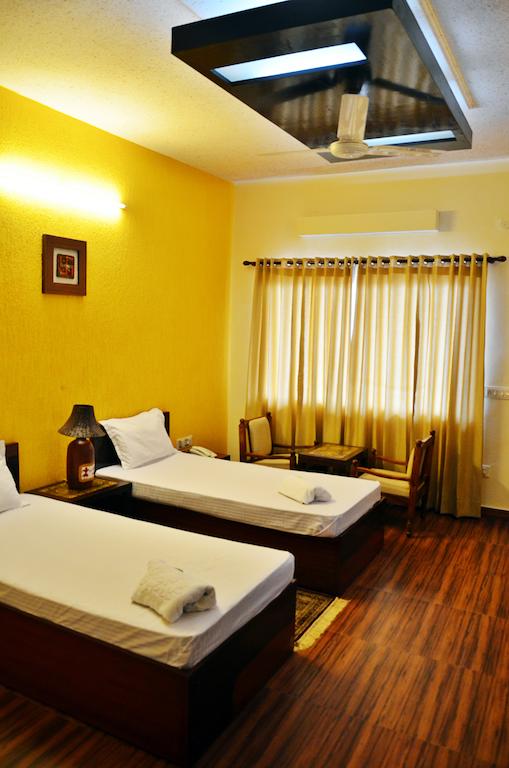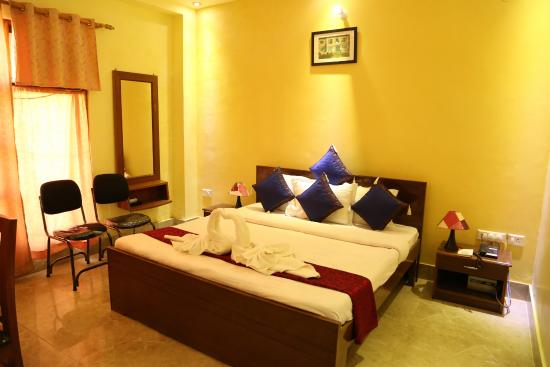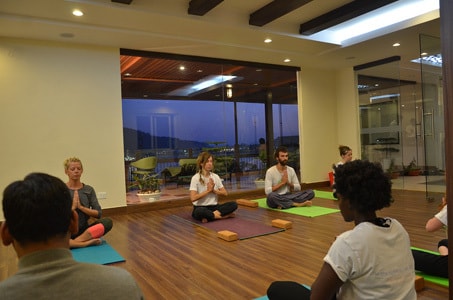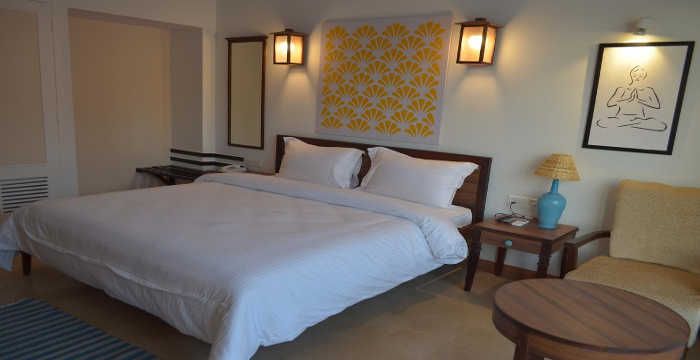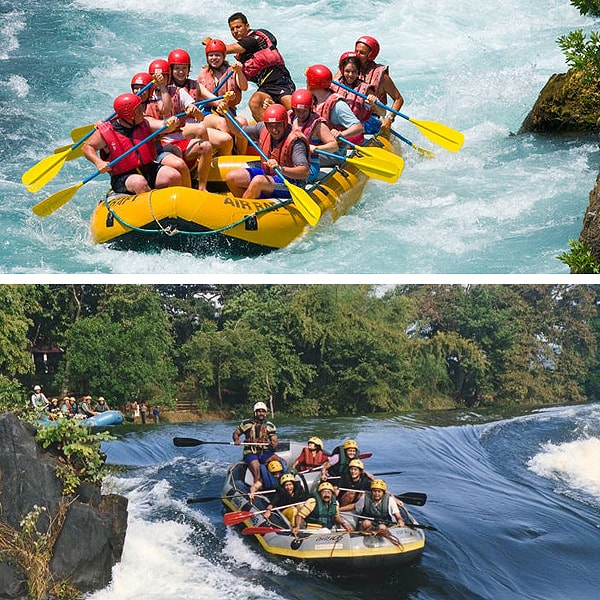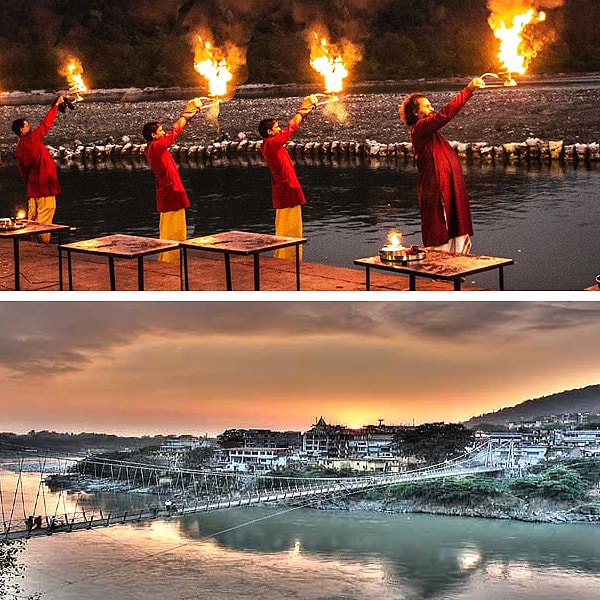 ---
Following Styles of Yoga will be incorporated in 200-Hour Vinyasa Teacher Training Course:
HATHA YOGA – Yoga for Body and Mind Purification

VINAYASA YOGA – Yoga for Breathing Control and Performance of postures

JNANA YOGA – Yoga for Enquiry

KARMA YOGA – Yoga for Action

BHAKTI YOGA – Yoga for Devotion

MANTRA YOGA – Yoga for Recitation

KUNDALINI YOGA – Yoga for Energy

RAJA YOGA – Yoga for Meditation
Course Curriculum:
18 Days – 200 Hour Vinyasa Yoga Teacher Training is the basic level of Teacher Training Course which takes you to beyond the beginner's level of yoga practice. Here you will get to know the Yogic Anatomy and understand each and every Asana practice on the human body.
Following topics are covered in your 18 days course program:
Techniques Training and Practice: Kriyas, Chakras, Bandhas, Pranayama, Mudras, Mediation, Mantra Jap, Chanting, Silent walking etc.
Asanas (Alignment & Modifications):
Hatha Yoga, Ashtanga Yoga, Vinyasa Yoga, Iyengar Yoga Yin Yoga, Standing Poses, Forward and Back bends, Adjustment with the postures, Sequencing, Twists, Balancing, Inversions, Arm Balances, Supine twists, Restorative postures, deep hip openers etc.
Teaching Methodology & Anatomy:
Human Anatomy and Physiology, Study of energy anatomy (Koshas, Nadis and chakras), Systems of the human body, Skeletal and muscular system elaboration, breathing techniques, Yoga Techniques in different or abnormal conditions. Yoga philosophy and lifestyle which includes various ancient scriptures like Yoga Sutras, Hatha Yoga Pradipika and Bhagvad Gita, tasks of a yoga teacher, art of teaching and practicing yoga, Business and ethics, practical workshops, business related queries etc.
Yoga Philosophy and Lifestyle:
History of Yoga, definitions, Cultural background of yoga, different paths of yoga like Bhakti, Jnana, Karma and Raja, Gunas, Meaning of Om, Patanjali Yoga Sutras, Self-Control and awareness, responsibilities and ethics for yoga teacher, Yogic eating and Ayurveda. This program also discusses how to lean an overall healthy lifestyle.
Self-development:
This program helps you develop your own Yoga Teaching style and polish your training skills. Apart from training on yoga skills, you will learn soft skills, time management and group dynamics and coordination.
Rishikesh Yoga Club Teacher Training is the perfect environment to step outside your comfort zone and explore the new world around you and the new aspects of yourself. This training course follows the guidelines from yoga alliance and spark it with traditional yoga by our famous Yog gurus who creates a deeply yogic environment to be an effective and inspiring yoga instructor. Here, you will develop a great career by starting a new yoga school, discover new students and earn success. You will have great opportunities across the world. You will be more flexible and energetic and will develop a confident and healthy lifestyle.
---
18 Days 200 Hour Vinyasa Yoga Teacher Training India Daily Schedule:
06:30 AM – 07:30 AM: Morning Pranayama, Meditation & Chanting

07:30 AM – 08:30 AM: Morning Asana Practice

08:30 AM – 09:00 AM: Breakfast Time

09:30 AM – 10:30 AM: Kriya and Karma Yoga

10:30 AM – 01:00 PM: Theory Sessions (Teaching Methodology, Anatomy and Physiology)

01:00 PM – 02:00 PM: Lunch Time

02:00 PM – 03:30 PM: Philosophy

03:45 PM – 05:15 PM: Afternoon Asana Practice

05:30 PM – 07:00 PM: Evening Asana Practice, Mediation and Chanting, Breathing Practice

07:30 PM – 08:00 PM: Dinner

08:00 PM – 08:30 PM: Interactive Sessions and Queries

09:00 PM: Lights off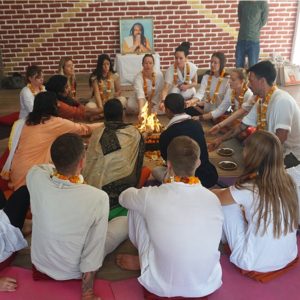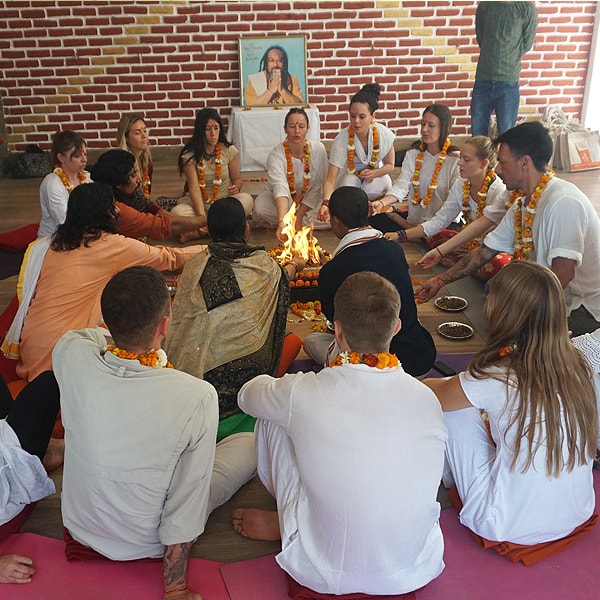 Assessment and Certification:
Evaluation will be done on the basis of Assessments which will be based on Written as well as practical exam held every week.

Evaluation will be carried out only for those students who have successfully completed their training with at least 95% attendance.

On successful completion of your training, our graduates can register with Yoga Alliance(USA) as registered yoga teacher trainer i.e. RYT 200 or RYT 500 as per their graduation.

Note: RYC recommend students to invest in 28 days 200-Hour Yoga Teacher Training Course because we believe that 28 days are required to complete a transformation and we can have more focus on you to fully understand yourself and deepen your yoga practice with perfect clarity of every aspect of yoga but we also believe to broadcast the power of yoga to people all around the world even those people who have less time to practice this commitment (due to their busy schedule/limited time) but are passionate about learning yoga. THIS PROGRAM IS RIGHT FOR YOU 🙂 
---
"Yoga allows you to find an inner peace that is not ruffled and riled by the endless stresses and struggles of life."
---
MEET YOUR TEACHERS: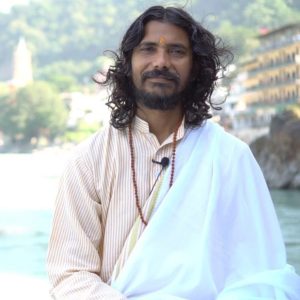 Yogi Vishnu Ji is a well known expert RYT 500 Yoga Teacher and has been teaching yoga from a long time. Being one of the well known yogi, He is such a kind heart personality. Thousand of yogi getting trained by him every year which are performing very good in their own way by spreading their yoga experience in their own region. His experience and leaning yoga workshops around the world inspired him to open a yoga training center and cultivate an intimate yoga experience in Rishikesh — and so the Rishikesh Yoga Club was born.
Yogi Vishnu ji
E-RYT 500 | Lead Trainer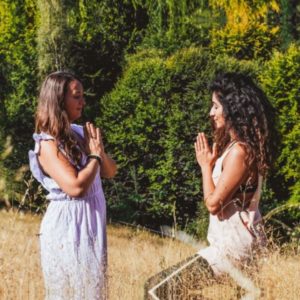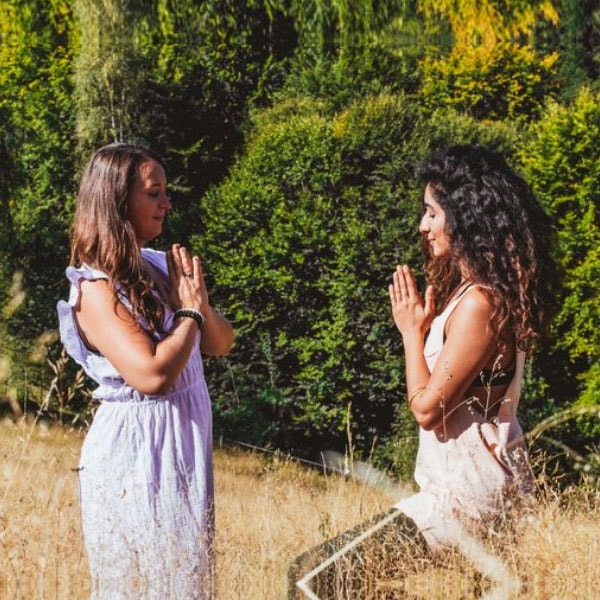 Yogini Jennifer is a widely-respected Yoga & Meditation Trainer and has been spreading meditation awareness from last 8 years. She also got published as member of World Yoga Teachers organisation in Dec 2017. Jennifer represents yoga and meditation teacher training programs across the India and in Europe countries. She served almost 10 years of teacher meditation in multiple location in India and is now delighted to be co-teaching with Yogi Vishnu ji at Rishikesh. Jennifer worked with individuals and groups in Thailand, Goa and Europe as well as her own experiences with injury and illness make her a deeply empathetic guide to others.
Yogini Jennifer
RYT 500 | Meditation Teacher 
---
THIS PROGRAM IS RIGHT FOR YOU IF YOU:
Have limited time

Want to be a Certified Yoga Teacher with RYT 200 by Yoga Alliance

Want to explore each and every potential of yours in Yoga

Actually want to learn and practice Yoga from its origin

Want certified professional trainers who can work on your balancing techniques

Need to adapt a yogic lifestyle and learn about better things in life

Want to communicate with different people who have joined the yoga community

Need to experience the routine of Yoga with daily practice of asanas and meditation

Want to dive into your spiritual belongings from the world
Reserve Your Seat Now: 

Reserve Now

 
---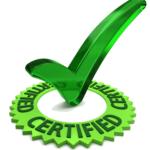 ---
Have you Experience 18 Days 200 Hour Vinyasa Yoga Teacher Training Rishikesh with us?
SUBMIT YOUR REVIEW
200 Hour Vinyasa Yoga TTC (18 Days) Overall rating: 4.9 out of 5 based on 41 reviews.
Best Yoga Club
★★★★★
"Rishikesh Yoga Club is the best in its class. This is what we personally experience during our 200-Hours Yoga Teacher Training Course. We found everything in RYC top class, that may be Trainer, study material & other infrastructure. Thumbs up to RYC...... & their team........."
- John & Zara
Highly Recommended
★★★★★
"I did my 100 hours Yoga teacher training course at Rishikesh Yoga Club in November 2017 and would really love to recommend this school to any person interested in learning Hatha yoga. What I liked most: Small efficient group Excellent, helpful, knowledgeable, Experienced Teachers Deep understanding of Hatha and Ashtanga Yoga Outstanding location to live laugh and learn with neat and clean accomodation Food is cooked fresh 3 times a day and is really- I mean really awesome! Teachers are there after classes as well – it is a very home-feeling atmosphere. Go Get some Yoga Guys 🙂"
- Andrea Wilson
Great Incense of Yoga
★★★★★
"Hi Everyone out there. I am Rochelle and desperately wants to share my beautiful experience with Rishikesh Yoga Club. I have done my 200-Hour Yoga Teacher Training at RYC and I am at the cloud 9. The Teachers, the accommodation, the essence of Yoga was beyond beautiful. I am planning to have my 500-Hour Yoga Teacher Training from RYC in December this year and looking forward to have a great time with the Superb Team. 🙂"
- Rochelle
A visit to remember
★★★★★
"Truly a magical journey with RYC during my 300 Hour Yoga teacher training Course. It was way awesome beyond my expectation. Huge thanks to the whole RYC team who has fulfilled all my dreams of learning Yoga with an amazing experience i can never forget."
- Joe (From Austin)
Took 14 Days YTT 200
★★★★★
"Hi, I was a student of quick YTT 200 Hours which RYC is the only institute covering in 14 days if period. I was not having much time so i choosed a quick YTT course with Rishikesh yoga club.. It was really outstanding experience i had with Yogi Shivraj who is not only experienced but a truly well mannered person as well. Im truly blessed to have such yogi as my trainer. Lots of love and regards - Saint A. (NJ)"
- Saint Adeogbe (NJ)
Great Experience
★★★★★
"Overall great experience. Highly recommended. Best in class. It is worth to invest. Training programes prepared by Rishikesh Yoga Club are Life Changing. I did my 200-Hrs. training. Spending 28- days with RYC are amazing. I will surely come again for next level training."
- Edward (Sydney), 28 yrs.
My 11 Days Experience
★★★★★
"hola! here goes one more true review - I was in rishikesh at RishikeshYogaClub for my 11 days yoga retreat experience. I find this place worth living with healthy food and local exursion activities. You will find a healthy & perfect yoga trainers here. i can;t wait to go back to this place in 2019. Thanks for everything #FeelingRelaxed #FeelingRefreshed #YogaAllTime 🙂"
- Juliana
Best Meditation Session
★★★★★
"Such a wonderful part is getting into meditation after your yoga practise. Get to know yourself withing just 30 mins of meditation. Loved it... Truly feeling blessed to join yoga club in rishikesh.. Best in Class, Truly amazing experience like all yoga friends and yoga trainers."
- Richard
Magnificent Encounter With Yoga
★★★★★
"I was so lethargic and lazy at one point in my life and never thought of experiencing anything like Yoga. I always cut down myself from any type of physical activity but then I got to know about Yoga and that was my starting period when i just fell in love with. Rishikesh Yoga Club encountered me with their magnificent approaches of teaching Yoga to me, its great benefits, How this remedy is helping me, my body and soul completely. It has been an outstanding transformation of my life and its highly recommended for everyone out there who are quite busy in their buzz life. Go get some life bro and start Yoga. 🙂 Hurray!! Se agapó RYC."
- Gloria Mayden (Greece)
Uplifting Experience with RYC
★★★★★
"What a journey i have experienced in RYC during my Yoga Teacher Training Course. Yayy now I have become a certified E-RYT 200 with Yoga Alliance. I am super happy and all credits goes to RYC teachers specially my favorite Shivraj Sir. If you are looking to have an immense pleasure of learning yoga at its origin, please please go to Rishikesh Yoga Club, a place you can call your home. 🙂"
- Ankita Katoch
A Journey to Remember
★★★★☆
"Risihikesh yoga clubb has changed my life beyond my wildest dreams !! Each teacher has taken there time personally to help me in growing my practice. They also guided me beyond my training so i would be a successful yoga instructor in my yoga journey. Once you step foot through those doors you will never feel the need to go anywhere else !! You instantly know you won't be judged for your beginner skills. The best part of sonic is that the teachers and students are one big happy family always looking for new members ."
- Stephen, New Zealand