Are you looking for
Yoga Teacher Training in Rishikesh, India

? Choose from our

Yoga Teacher Training Course in India

with 200 Hours Yoga Certified Training!
200 Hour Yoga Teacher Training in Rishikesh is affiliated course with Yoga Alliance, USA. It is the level one teachers' certification which takes you beyond the beginners' level of Yoga practice. It is the basic Yoga teacher training program, aimed to impart the fundamental level of proficiency to the Yoga beginners and turn them into Yoga teachers.

Total: 200 Hours
Minimum Contact: 180 hours


Minimum Contact with Lead Trainer(s): 65 hours
200 Hour Yoga Teacher Training Dates & Fee:
Starting Date
Duration
Fee
Location
Bookings
15 March 2018
25 Days
$ 1690
Rishikesh (India)
Fully Booked
15 April 2018
25 Days
$ 1690
Rishikesh (India)
Open >>

Apply Now

15 May 2018
25 Days
$ 1690
Rishikesh (India)
Open >>

Apply Now

15 June 2018
25 Days
$ 1690
Rishikesh (India)
Open >>

Apply Now

15 July 2018
25 Days
$ 1690
Rishikesh (India)
Open >>

Apply Now

15 August 2018
25 Days
$ 1690
Rishikesh (India)
Open >>

Apply Now

15 September 2018
25 Days
$ 1690
Rishikesh (India)
Open >>

Apply Now

15 October 2018
25 Days
$ 1690
Rishikesh (India)
Open >>

Apply Now

15 November 2018
25 Days
$ 1690
Rishikesh (India)
Open >>

Apply Now

15 December 2018
25 Days
$ 1690
Rishikesh (India)
Open >>

Apply Now
RYS 200 Fees Includes:
 A Exclusive Private Room with attached bathroom and hot water
Wifi Internet
Meals (Breakfast, Lunch & Dinner) – Veg
Local sightseeing with outdoor activities like River rafting & Rock climbing
Yoga Books
RYC Lifetime Club Membership –
View Benefits
---
Salient features of Yoga Teacher Training (200 Hours)
200 hours Yoga teachers training gives you minimum 75 hours of imperative yoga training under the physical presence and supervision of the trainer.

It covers minimum 20 hours of guided study of human anatomy and physiology. It also covers the study of energy anatomy (the study of nadis, chakras etc).

This course helps you to identify the impact of different yoga postures on the human physiology and thus get a better understanding of the use of yoga techniques in different normal and abnormal (pathological) body conditions.

This course also gives you 30 hours of study of Yoga philosophy. This subject includes various ancient scriptures like Yoga Sutras, Hatha Yoga Pradipika or Bhagavad Gita.

The program elaborates on teaching basics like qualities of a Yoga teacher. It emphasizes on the need to lead by example, for a Yoga teacher.

It covers the topics of Ethics for a Yoga teacher, for example, the practice of non-violence, kindness, and use of Yoga teaching for the welfare of society and not only as a money generating activity.

The course gives you a proper idea of techniques of – Yoga demonstration, providing assistance to the learner, correcting common mistakes made by yoga students. It teaches you how to address the needs of specific individuals, for example, a yoga student with diabetes, or obesity.
The course also helps you to design tailor-made yoga teaching schedules for people with special medical conditions.

It includes CPR (cardiopulmonary resuscitation) and first aid training

This course also discusses how to lead an overall healthy lifestyle.

Apart from training on Yoga teaching skill, the program also includes soft skills training, time management, and group dynamics.

The program also covers basics of marketing and legal aspects relevant to a Yoga teacher. This is very valuable information which is indispensable for yoga practice outside India.

This course gives you 10 hours of practice with the lead trainer, to ensure a higher degree of exposure to excellence in Yoga.

This program helps you develop your own Yoga teaching style and polish your training skills.

This program gives them the elementary certification to start teaching Yoga formally.

It makes you job ready, with a certificate to prove your yoga expertise.

It gives you the eligibility to enroll in higher courses of 300 and 500 hours Yoga Teachers Training.

You will learn Many postures of Iyengar, Ashtanga and Hatha Yoga. Study various asanas and the technique of teaching the postures, the benefits of each posture, modifications, contraindications, and the use of props.
 Standing poses.
 Sitting/supine twists.
 Inversions.
 Arm balances.
 Back bends.
 Sitting poses, forward bends and deep hip openers.
Restorative postures.
---
International Recognition of
Rishikesh Yoga Club
Being Featured as Top Yoga School in India in
WorldYogaTeachers.org

, An online Magazine was huge for us.
Spl in Hatha Yoga | Ashtanga Yoga | Meditation | Pranayam Yoga teacher Training In India!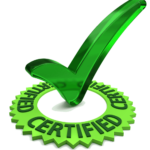 ---

Glimpse of Yoga Teacher Training in India
The origins of yoga have been speculated to date back to pre-Vedic Indian traditions; it is mentioned in the Rigveda, but most likely developed around the sixth and fifth centuries BCE, in ancient India's ascetic and śramaṇa movements. The chronology of earliest texts describing yoga-practices is unclear, varyingly credited to Hindu Upanishads. The Yoga Sutras of Patanjali date from the first half of the 1st millennium CE, but only gained prominence in the West in the 20th century. Hatha yoga texts emerged around the 11th century with origins in tantra.
Yoga gurus from India later introduced yoga to the West, following the success of Swami Vivekananda in the late 19th and early 20th century.In the 1980's, yoga became popular as a system of physical exercise across the Western world. Yoga in Indian traditions, however, is more than physical exercise; it has a meditative and spiritual core. One of the six major orthodox schools of Hinduism is also called Yoga, which has its own epistemology and metaphysics, and is closely related to Hindu Samkhya philosophy.
---
Rishikesh Yoga Club – Gallery (Yoga Session)